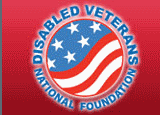 Washington, DC (PRWEB) October 18, 2012
The Disabled Veterans National Foundation , a non-profit veterans service organization that focuses on helping men and women who serve and return home wounded or sick after defending our safety and our freedom, is urging people to look beyond unemployment statistics for total impact of veteran unemployment.
The Bureau of Labor Statistics (BLS) reports that as of May 2012, the unemployment rate for veterans was at 12.7%. This is compared to the national rate of nearly 8%. Unemployment numbers for veterans 24 years old and under is closer to 30%. Many have families to provide for. Others may be single with no family to lean on. And some may just been in desperate need of income, but can't figure out how to break into the civilian job market. To assist these veterans, DVNF is now planning a free webinar focused on helping veterans translate their military experience into civilian terms.
DVNF speaks with veterans of all ages, races, and backgrounds. One thing many have in common is the struggle to find employment after their military service concludes. None cared to speculate why they couldn't find a job, but they all had a relentless motivation to find employment.
"We hear from incredible veterans whose stories humble us all," said Precilla Wilkewitz, President of DVNF. "Stuart was one veteran who was in a difficult spot. He fell victim to the recession, like countless others in the country. He was laid off from his job in 2008, forced to pursue a completely different career path. The problem, however, was that it had been so long since he had been in the job pool and the game had changed immensely. Stuart eventually got a job with the federal government, but his frustration with the difficult process still overcame him. It took years of agonizing uncertainty, and a near bout with homelessness, before he finally got a job."
DVNF sees many veterans in their 40's, like Stuart, whose job challenge is relating to today's job market and successfully communicating their qualifications and desires for the job they are after. Thus, DVNF is continuing its Veteran Employment Webinar series featuring employment experts. The next installment on November 7 - free and open to all veterans- is on translating military service into civilian language.
Like Stuart, the veterans in that age group often do not yet have college degrees. Those looking to enter the job market often do so with nothing but their military occupation to list on their resume, and veterans are usually not on the same page as employers. But, this is a double-edged sword because employers are typically out of touch when it comes to their perception of military service. It is unfortunately the veteran's responsibility to adapt, not the employer's.
Veterans have a major advantage when applying for jobs, though. They have lived in both military and civilian worlds. When discussing military occupation on a resume or in an interview, they just need to be able to translate it into civilian language.
DVNF's next webinar takes place November 7, and the organization hopes that any veteran looking for useful tips on translating their military experience will attend. As always, past webinars are archived at DVNF.org.
About Disabled Veterans National Foundation:
The Disabled Veterans National Foundation exists to change the lives of men and women who came home wounded or sick after defending our safety and our freedom. A nonprofit 501c3, DVNF was founded in the fall of 2007 by six women veterans to expand their scope of work within the veteran's community.