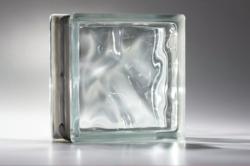 Morris, IL (PRWEB) October 30, 2012
In a declining real estate market, more and more home owners are deciding to renovate now to save money on energy. These smart home owners are not only trying to save money, but ensure that the value of the property is as high as possible when the market comes around and they are able to sell. Not only are they being smart about how they save money and build value to the property, but they are using the premium contractors to ensure the job is done right.
Inefficient windows are largely to blame for lost energy within a home, especially windows that are old and outdated. By replacing windows in a home, not only will the residence see a decline in the amount spent to heat in the winter and cool in the summer, but this also adds to the value of the property. One company has seen a dramatic increase in the sales of their energy efficient products. Ray Tuminello, President of Quality Glass Block and Window, shared his insights about the trends he is seeing in his industry, "The return on investment for updating a home is greatly understated, for just a few thousand dollar investment in a property saves several hundred dollars a year, but also makes a great selling point that brings in several thousand dollars more at the time the property is being sold."
Building a house is great, but is it built to withstand the elements of the location? Architects do take this into consideration when designing, but the products that go into building the house is what gives the house its overall value. Glass blocks have long been a great security feature, and with the introduction of energy efficient glass blocks, many property owners are still saving on energy bills while enjoying the security and privacy only glass blocks can offer. "When deciding on windows, and even glass block windows, it is important to check the U-value. The U-value, or U-factor, refers to the rate at which heat is lost through a building element. Generally, the lower the U-factor, the higher level of insulation," stated Tuminello.
Energy efficient glass blocks and other glass block and window products can be found online at http://www.qualityglassblock.com. Quality Glass Block and Window is a trusted Angies List member and member of the Better Business Bureau. While specializing in glass block and glass block products, they also carry other location specific products such as hurricane resistant glass block windows, impact resistant glass blocks, ballistics resistant and much more. Quality Glass Block and Window Co. expert staff can assist homeowners with renovation projects and even assist architects with documentation and specifications.
Quality Glass Block and Window Company (http://www.qualityglassblock.com) is a leading provider of glass blocks used for windows, shower enclosures and vents. In addition to wholesale glass blocks, Quality Glass Block and Window Company provide installation services or guidance for do-it-yourself builders and homeowners.