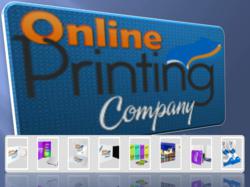 "We aim to gain a competitive edge by developing a strong working relationship with our customers, making their best interests our first priority.
Adelaide, South Australia (PRWEB UK) 18 October 2012
High unemployment figures have created the phenomenon of one job posting receiving thousands of applicants. In order to manage their time, some companies have turned to resume software to weed out applicants. In theory, these software are supposed to be an efficient way of finding talent. However, they often screen out applicants who would create a lot of value for the firm.
Online job searching is a convenient and low cost way to find jobs. This is the reason it draws so many job searchers to use it. However, due to the massive supply of unemployed people out there, companies are usually inundated with thousands of resumes for just one job posting. To save time, many companies use resume software to weed out candidates before viewing resumes.
These resume software programs are supposed to make life easier for recruiters and help companies find a better talent match. In reality, they often hinder the process for both job seekers and the employers seeking talent. Peter Cappelli, author of "Why Good People Can't Get Jobs", told the story of an employer getting 29,000 applications for a standard engineering position and the software weeded out all 29,000 applicants.
This results in the supposed "talent shortage" that hiring managers complain of, and the lowered self-esteem of job seekers who are repeatedly rejected from the software systems. The misconception is that because unemployment numbers are so high, companies can afford to be picky about screening. In reality, having a job stay vacant when a fast learning applicant can learn on the job hurts business productivity and lowers profits.
Due to the intense online competition, networking groups geared towards finding a job have popped up around the country. Here, job seekers trade business cards while listening to presentations about how to search for a job and how to become more employable. On the other side of the table, employers who finally get to hire their perfect candidates need to print out new business cards for their new employees.
Online Printing Company is one company whose services both job seekers and employers can use. Due to their low overhead costs, they can pass the savings onto customers. Furthermore, loyal customers who reorder or who order high volumes can expect further savings. However, lower pricing is not their best feature.
"We aim to gain a competitive edge by developing a strong working relationship with our customers, making their best interests our first priority. That is why we have created an online ordering website: we want to be open to our customers 24 hours a day with no downtime and process their orders immediately," said Binh An Nguyen, CEO of Online Printing Company.
About Online Printing Company
Online Printing Company houses a team of experts who thrives on finding new ways to produce the best products. Their team of talented professionals can turn customers' prints into memorable pieces of artwork. What's more, their ability to deliver on their promise has given them a track record for excellent performance and the continued patronage of clients throughout the years. Online Printing Company can create business cards, magnets, brochures, and presentation folders for individuals or businesses.
Order prints from Online Printing Company at http://onlineprintingcompany.com.au/.