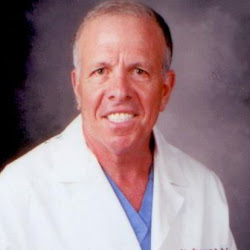 (PRWEB) October 17, 2012
He limits surgery procedures daily to no more than two. He only uses ultra-fine sutures that promote rapid healing. And he has thousands of satisfied patients who have undergone the procedure. Dr. Rosenfeld is the doctor of choice to visit for tubal reversal procedures. With a location in Houston, Texas, Dr. Rosenfeld is an internationally famed microsurgical tubal reversal specialist. 30 years of experience and a success rate over 80%, Dr. Rosenfeld has the tools, technique, and strategies needed for a safe tubal reversal procedure done in the best way possible.
Today, Dr. Rosenfeld is the only specialist in infertility providing advanced tubal reversal surgery in the world. He only does two procedures every day to ensure care is given to each and every patient. And what's even better, the cost is lower than expected. A low-cost, all inclusive quote is given to every patient that will include no hidden fees. The procedure costs include things not normally included in a typical quote from a competitor, including things like a detailed pelvic ultrasound, and removal of cysts or polyps, all of which can add a higher success rate to the outcome of the tubal reversal surgery.
The tools used in Dr. Rosenfeld's procedures are state-of-the-art, and very few practitioners come close. Ultra-fine 10-0 sutures, the same as the ones used in advanced eye surgeries, along with new technology adhesion prevention barriers will greatly decrease body trauma and promote the most rapid healing your body can achieve post-surgery. For pain management, Dr. Rosenfeld uses an advanced system known as On-Q Pain Buster, only used by the most elite of surgical hospitals.
Getting started is easy, since Dr. Rosenfeld and his well-equipped team at the location in Houston, Texas offer a free tubal reversal consultation by calling the number on the website. Now is the time to get a tubal reversal procedure, if this has been considered for a while and a choice that one is ready to take.