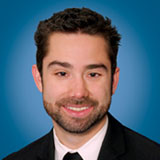 Dr. Klein offers a full range of preventive, cosmetic and restorative services for adults and children. He looks forward to building long-lasting relationships with our Las Vegas patients.
Las Vegas, NV (PRWEB) October 15, 2012
Las Vegas residents needing dental care have a new choice now that Coast Dental Rainbow has opened at 3163 North Rainbow Boulevard. This is the first practice in Nevada to bear the Coast Dental name.
Tyler Klein, DDS, provides family dentistry services and emergency dental care to patients age four and older. He accepts more than 200 types of dental insurance, plus offers dental financing plans and Coast Dental's exclusive SmilePlus® program, which offers savings of up to 70% on dental services.
Dr. Klein and his friendly team offer teeth cleanings, fillings, teeth whitening, root canal therapy, crowns, extractions, bridges, dental implant restorations, dentures and partials, periodontal disease management, ridge augmentation, veneers and other services designed to help patients maintain a healthy and beautiful smile. Coast Dental Rainbow can usually accommodate dental emergencies the same day. For an appointment, call (702) 656-2301 or go online to http://www.CoastDental.com/Rainbow.
Dr. Klein graduated from Creighton University in Omaha, Nebraska and earned his dental degree at the Creighton University School of Dentistry. He looks forward to offering his patients advanced technology including bone grafting, laser-assisted dentistry and Identafi®, a multispectral imaging device for detecting oral cancer at its earliest and most curable stages. Oral cancer is on the rise, especially among sexually-active people who have been exposed to the human papilloma virus (HPV 16/18). Helping people stay healthy is a family tradition for Dr. Klein; his brother is a dentist and their father is a physician.
"I enjoy helping people understand how their oral health affects their overall health," Dr. Klein said, "Most of all, I enjoy seeing them smile."
"We're very excited to have Dr. Klein join our team," said Cindy Roark, DMD, Chief Clinical Director for Coast Dental. "Dr. Klein offers a full range of preventive, cosmetic and restorative services for adults and children. He looks forward to building long-lasting relationships with our Las Vegas patients."
Coast Dental Rainbow has a number of money-saving grand opening special offers available. Patients without dental insurance can receive a free exam and x-rays through our free SmilePlus program, and the first 100 patients who complete treatment valued at $350 will receive a free InteliSonic® power toothbrush with built-in UV sanitizer. Additional offers are available for download at http://www.coastdental.com/office/Rainbow/special-offers. Patient financing and payment plans are available to qualified applicants. Contact the office for complete details.
About Coast Dental
COAST DENTAL OF NEVADA, INC. is a member of one of the largest providers of general and specialty dental care in the United States with 184 affiliated practices operating as Coast Dental, SmileCare and Nevada Dental Associates in California, Nevada, Texas, Florida and Georgia. Coast Dental Services, Inc. is a privately-held practice management company that provides comprehensive, non-clinical business and administrative services to its affiliated practices. Founded in 1992, the company is headquartered in Tampa, Florida. For more information, visit http://www.coastdental.com.
###
Disclaimers: Offers valid only at the Coast Dental Rainbow location. Coupons may be combined with other offers for which the patient is eligible; one-time use only. Minimum fee only. Fee may vary with complexity of case. SmilePlus® IS NOT A REGISTERED INSURANCE PLAN. Members may join in-office or online at SmilePlusDentalPlan.com and begin saving immediately. See office for details. As of October 11, 2012, Tina M Brandon, DDS (Lic. 3332), Kelley M Dunay, DMD (Lic. S3-183), Everett L Howell, DDS (Lic. 5690), Elizabeth E Redlinger, DMD (Lic. 6062), Elias N Chambers, DMD (Lic. 5565), Lee R. Turner, DDS (Lic. 2566), Tyler R Klein, DDS (Lic. 6300) and their respective hygienists are employees or independent contractors of COAST DENTAL OF NEVADA, INC., (Cindy V. Roark, DMD, Lic. 6157).