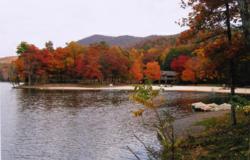 she loved the watch and sent me some beautiful screen shots of her hike and bike in Douthat State Park in Virginia
Bozeman, MT (PRWEB) October 16, 2012
The Suunto Ambit is a fantastic GPS sorts watch but seldom do real customers write about it, but here at the Heart Rate Watch Company blog we have real users willing to share their stories. Bloggers all make money off their reviews from links to Amazon, so they have a vested interest and we think owner's render a more pure perspective.
"Just this morning I received a lovely e-mail from a lady named Christine who had recently purchased a Suunto Ambit from the Heart Rate Watch Company," says Rusty Squire, President of the Heart Rate Watch Company. He adds, "In a nutshell she loved the watch and sent me some beautiful screen shots of her hike and bike in Douthat State Park in Virginia."
Suunto Ambit provides an endless amount of fitness and navigation advice all in a very easy to use package. What Christine liked was her ability to advance program her activity and routes right into the watch. "That is pretty handy because the chances of getting lost at that point are near zero," says Squire, adding "I grew up in Maine and when you get out there in dense forest without topographic reference points it is real easy to get turned around but not with the Ambit."
Not only does the Suunto Ambit hold your activity maps in advance but it contain a barometric altimeter, compass, and has even added on screen maps with the 1.8 firmware update. "It is the most impressive GPS watch I have ever used," says Squire, himself a former skiing world record holder.
If you would like to checkout Christine's story including maps of her weekend activities then just visit the Heart Rate Watch Company blog. It will give you a great idea of what Suunto Ambit output looks like following a hike or a mountain bike.
The Suunto Ambit clearly has the early lead over Garmin fenix on fitness features so it will be interesting to see what Garmin does to respond with firmware updates.
Thank you to Christine for sharing because it is real customers that most help other real customers.