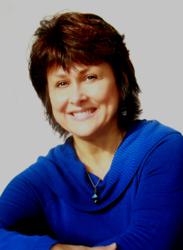 By facing what you don't want to, you take away the power it has over you.
Denver, CO (PRWEB) October 17, 2012
Five-time award-winning author and tough-love media expert Paula Renaye's book tour comes to Colorado where she will be speaking at Denver events and signing her acclaimed new self-help manual, Living the Life You Love: The No-Nonsense Guide to Total Transformation($15.95 Diomo Books, September 2012). Renaye will be at Barnes & Noble in Arapahoe Marketplace, 8555 E. Arapahoe Road, 12 pm, Friday, October 19, and at the Denver West Barnes & Noble, 14347 West Colfax in Lakewood, Saturday, October 20 at 1 pm.
"I'm often asked what makes my self-improvement book different than all the rest," says Renaye. "The answer is easy. I don't waste time making you feel good so you can keep doing what you're doing and stay miserable. I help you figure out why you're not happy, how you can be and then hold you accountable for doing it."
In Living the Life You Love: The No-Nonsense Guide to Total Transformation, Renaye's own journey out of her personal abyss is presented with unflinching honesty and a genuine compassion for others facing similar challenges. Her approach is one of a true best friend who tells it like it is, even if it's uncomfortable, and then, with a warm "I believe in you" hug, offers a way out.
The book offers up plenty of inspiration, motivation, engaging stories and ah-ha moments, but Renaye says the transformation comes from embracing what makes you cringe. "By facing what you don't want to, you take away the power it has over you. Once you aren't running from it, your old baggage becomes an exciting springboard to move you forward."
Critics agree: "Renaye has created a concise, encyclopedic guide-cum-workbook that does the job of multiple existing titles, all while adding profound, useful insights and strategies to the conversation. She calls her methods tough love, but they're also deeply human, compassionate and supportive. A self-help guide with real-world value and applicability, which proves it's never too late to grow up." –Kirkus Reviews (starred review, critic's pick)
Renaye suggests people are tired of things that sound good, but don't have real world applicability. "They want useful and practical," she says. "And they want results." Renaye is passionate about her self-transformation process and promises that if you're willing to do the work, her how-to guide will put you on the fast track to living a life you truly love.
For more information on the bookstore events and other Denver speaking engagements, visit http://www.paularenaye.com.
ABOUT PAULA RENAYE
Paula Renaye is a five-time award-winning author, certified professional coach and transformational speaker. She is a frequent tough-love expert on talk radio shows and in print media, and her television appearances include BookTV. Recent media features include Brain World Magazine, Chicago Tribune, Brisbane Times, Sydney Morning Herald, For You and Glo. For self-help tips and articles, visit her blog at http://www.toughlovetalk.com.