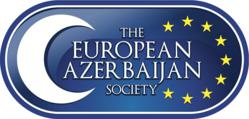 TEAS calls on the EU to apply its efforts and influence towards securing a peaceful settlement of the long-running conflict between Armenia and Azerbaijan
Brussels (PRWEB UK) 15 October 2012
The European Azerbaijan Society (TEAS) congratulates the European Union (EU) on being awarded the 2012 Nobel Peace Prize. The EU is, without any doubt, the biggest political project of modern history, and has guaranteed sustainable peace within its borders for more than six decades. Building on the EU's success in ensuring peace in Western Europe – following centuries of conflict – TEAS now calls for increased European involvement in peacebuilding and peacekeeping on its borders.
Ever since the Second World War, the EU has played a major role in peacekeeping. However, it is disappointing that the EU has failed to play a significant role in achieving a sustainable peace in the South Caucasus. With this in mind, TEAS calls on the EU not to waste this opportunity, and urges it to step forward and take up its responsibility as a 'Global Ambassador of Peace', applying its efforts and influence towards securing a peaceful settlement of the long-running conflict between Armenia and Azerbaijan.
The OSCE Minsk Group has been trying for 20 years to achieve a breakthrough, based on the Madrid Principles. Both the EU and the United Nations have publicly stated that Nagorno-Karabakh and the seven surrounding territories are Azerbaijani sovereign soil, and it is time for both organisations to take a more active role in securing peaceful settlement on that basis. Such an outcome would undoubtedly be worthy of a Nobel Peace Prize, for whichever individuals or bodies helped to bring it about.