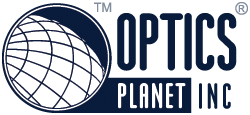 Northbrook, Il (PRWEB) October 15, 2012
OpticsPlanet (http://www.OpticsPlanet.net), a leading online retailer of high-performance and technical gear, kicks off voting for the annual Brilliance Awards and Sweepstakes. Voters get to honor the year's best rifle scopes, binoculars, sunglasses and more for the 2012 Brilliance Awards through October 25, 2012. Voters can also enter to win 1 of 6 OpticsPlanet Gift Cards from the voting page.
2012 marks the fifth year of the annual OpticsPlanet Brilliance Awards. The awards serve to both honor the best products, and help guide customers to the best brands and products. Brilliance Awards winners are the most highly regarded by customers and experts alike. Voting is extremely simple; with a single click of the Facebook "Like" button you can cast your vote.
Brilliance Award winners receive the added recognition of the Brilliance Award seal, displaying their recognized status to everyone who shops OpticsPlanet.com. This seal is a badge of honor helps guide customers in their purchase decisions. Combined with the Brilliance Awards, OpticsPlanet's extensive How-To Guides, informative blogs, dedicated customer service professionals and expert product specialists represent their dedication to offering more than great prices and a vast selection.
OpticsPlanet is giving away six gift cards for the Brilliance Awards Sweepstakes. Five lucky winners will win a $50 Gift Card, and one really lucky winner takes home a $100 Gift Card.
OpticsPlanet encourages anyone passionate about their favorite products to vote for the 2012 Brilliance Awards and enter for their chance to win a $50 or $100 Gift Card!
About OpticsPlanet, Inc.
Founded in 2000, OpticsPlanet, Inc. is the leading online destination for technical and high-performance gear. OpticsPlanet, Inc. serves demanding enthusiasts and professionals who are passionate about their jobs, serious about their recreation, and devoted to their service. Currently offering over 700,000 items from 2,500 brands in 300 niche specialty categories, OpticsPlanet, Inc.'s wide selection of riflescopes, holsters, sunglasses, flashlights and more combined with great prices, in-house customer service and a knowledgeable team of specialists has helped it grow into one of the largest online retailers in the world.
In 2012, the company was recognized for the sixth straight year by Internet Retailer Magazine as one of the top 500 e-retailers in the United States. OpticsPlanet, Inc. has also been recognized by Inc. Magazine as one of the top 5,000 fastest growing companies in the country, and the Better Business Bureau has ranked them as A+.
Some of the stores in OpticsPlanet, Inc.'s portfolio include OpticsPlanet.com, Dvor.com – the world's first members only store devoted to gear – EyewearPlanet.com, Tactical-Store.com, and LabPlanet.com.