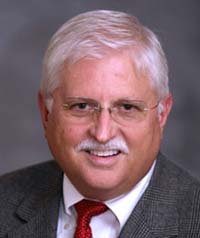 These tests allow us the ability to precisely tailor our therapy to the specific bacteria that we are dealing with.
Birmingham, AL (PRWEB) October 17, 2012
Dr. James Sanderson, Jr., DMD, recently became one of the first cosmetic dentists in Birmingham to offer two molecular salivary DNA tests designed for identifying the bacteria found to be actuating periodontal disease and other auxiliary information specific to a patient. These tests, along with a patient's history, will provide Dr. Sanderson the information needed to have a patient-specific periodontal disease treatment plan and help establish the therapy endpoint.
The process of gathering molecular salivary DNA to diagnose and guide treatment has been used by the medical industry for about half a decade, but has not been available to the dental industry until now. This innovative technology will advance the field of dentistry and expectedly decrease the amount of people affected by periodontal disease.
The MyPerioID test uses salivary DNA to determine changes in a patient's genetic information associated with periodontal disease while the MyPerioPath test is designed for patients that have already developed periodontal disease. The latter provides semi-quantitative levels of 11 periodontal pathogens and generates an associated report that includes "Bacterial Risk" and a "Pathogen Load Threshold" specific to a patient's progression of periodontal disease. It also includes a recommended treatment plan for antibiotic therapy.
Dr. Sanderson is proud to offer this state-of-the-art technology to better diagnose and provide more advanced treatment plans. "These tests allow us the ability to precisely tailor our therapy to the specific bacteria that we are dealing with," states Dr. Sanderson, "enhancing our ability to provide the best possible care for patients."
About SanDentistry
SanDentistry utilizes advanced technologies for cosmetic, laser, diagnostic, preventative and reconstructive dentistry. In addition to general exams, SanDentistry offers numerous treatments and procedures to patients in the form of veneers, laser tooth whitening, bridges, dentures, white restorations, and crowns among others. The practice strives to make patients as comfortable and relaxed as possible while restoring beautiful smiles. For more information about the practice visit the website at http://www.SanDentistry.com or call (205) 623-5622.