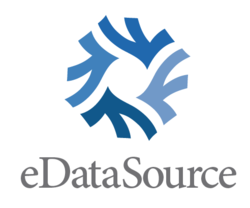 New York, NY (PRWEB) October 16, 2012
eDataSource, the leading provider of independent competitive intelligence for email marketing, social media and ecommerce activity, announced today the upcoming release of its Inbox Tracker service.
The new Inbox Tracker service provides information on the inbox delivery of more than 10,000 email marketers spanning over 100 industries.
Email marketers and their service providers are invited to sign up for a free preview of Inbox Tracker by visiting eDataSource or in person at the DMA booth #1043.
The free version of Inbox Tracker will include a 30-day view of email traffic and up to 7 days detailed view of campaigns deployed with inbox delivery metrics for those campaigns. More detailed engagement statistics as well as creative, deployment size, read and deletion rates are available through eDataSource's paid service EDS Analyst. The free version of the Inbox Tracker service is scheduled for release on November 1, 2012, to be followed shortly by the launch of Deployment Tracker, a new seed-based deployment analytics tool.
Inbox Tracker will allow marketers to monitor the inbox deliverability of their own email deployments as well as allow them to benchmark inbox deliverability with their competitors. Inbox Tracker will also allow marketers to monitor the inbox delivery of any third party affiliates and marketers that are sending messages on their behalf.
"Monitoring your own inbox deliverability and benchmarking against the competition is a key component of any successful email marketing program," said GB Heidarsson, SVP of Sales and Marketing at eDataSource. "Inbox Tracker is a natural extension of our competitive intelligence and monitoring services and helps our customers get a clear understanding of their performance relative to their competitive set."
"Subscribers to eDataSource's services gain huge competitive insight," said Carter Nicholas, CEO of eDataSource. "Through Inbox Tracker we want to provide prospective clients with a specific benchmark on inbox deliverability so that they can evaluate their own email marketing programs and identify inbox deliverability issues."
Please contact sales@edatasource.com or call 1-800-761-6580 for further information on Inbox Tracker and Deployment Tracker and to be included in further updates about launch dates and functionality. Or visit us in person at the DMA booth #1043.
About eDataSource
Founded in 2003, eDataSource (http://www.edatasource.com) is the worldwide leader in competitive intelligence for email, social media and ecommerce activity, based on active monitoring of more than 800,000 consumer inboxes and 9,000 brands. The company provides strategic analytics products and services for online marketers, publishers and their service providers.