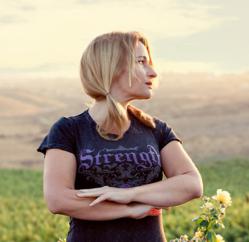 No one can do everything...but everyone can do something.
Murrieta, CA (PRWEB) October 17, 2012
(THE TRUTH)
Domestic violence is society's 'dirty little secret'—a secret with staggering and disheartening statistics:

One in every four women will experience domestic violence.
About 1.3 million women are victims of physical assault by an intimate partner each and every year.
Approximately 85 percent of domestic violence victims are women.
Most females are victimized by someone they know.
About one-third of female homicide victims are killed by an intimate partner.
Most cases of domestic violence are never reported to police.
(Source: http://www.ncadv.org/)
That's one in every four women people encounter in their daily lives—at school, in the family, or the workplace.
"Part of the reason Domestic Violence Awareness Month is not well-known is that so many people do not feel comfortable talking about being a victim of domestic violence," says Melissa Donaldson, executive director for Safe Alternatives For Everyone a Temecula, California, nonprofit that services children and families who have experienced or are at risk of abuse and violence.
(THE TIE-IN)
21 Days to Change Your Body (and Your Life), by Helen M. Ryan, is more than just a 'diet' book. It is about finding inner strength, changing mindsets, creating new healthy habits and improving self-image and self-worth.
"Inner strength and a better self-image are crucial to changing any part of life, and often small steps in one direction lead to bigger—and more positive—life changes," notes Ryan.
21 Days to Change Your Body (and Your Life) emphasizes that people need to stop beating themselves up, and to look at what their bodies can do rather than what they cannot do. "The scales need to be tipped in a more positive direction, with a series of small successes that outweigh perceived failures," says the formerly obese Ryan, who lost 82 pounds and reclaimed her life.
Creating small successes in health and weight loss can also spill over into other parts of life. As Ryan notes in her book, any forward movement can help build inner strength, giving people the confidence to leave a bad situation or possibly even prevent them from entering into one on the first place. Statistics show that one in three teenagers, for example, have experienced violence in a dating relationship.
(THE REASON)
No one person can do everything, but everyone can do a little something, no matter how small. October 26-28, 2012, Ryan is offering 21 Days to Change Your Body free in the Kindle format (and Kindle apps for smartphones, computers and tablets) on Amazon.com in hopes that readers will make a donation of any size towards domestic violence causes.
"Every dollar helps, and agencies at all levels — from national to local—need assistance," says Ryan. "Alone, I can't do much. But with people's help, we can do a lot."
The focus is on ending Domestic Violence Awareness Month on a high note, by both raising awareness and 'getting and giving.'
(HOW TO HELP)
The author asks that readers who receive the book for free make a donation—even $1— to a local or national domestic violence cause. For a state coalition list of where give, or for assistance, visit:
National Coalition Against Domestic Violence
http://www.ncadv.org/
Donations can also be made to:
S.A.F.E. (Safe Alternatives for Everyone), a nonprofit domestic violence resource agency
http://www.safefamiliesca.org
(THE END)
As Ryan writes in her book, 'The end…is the beginning.' At the end of the Domestic Violence Awareness Month, Ryan hopes that readers will give those affected by domestic violence a new beginning by helping fund awareness and assistance programs
Says Melissa Donaldson of S.A.F.E., "This month, join me in speaking for those who can't and let's work together to end domestic violence. The time is now."
--
THE BOOK
21 Days to Change Your Body (and Your Life), published by Real World Guides, is available in Kindle format (and Kindle apps) for free October 26-28, 2012.
Download free Kindle edition: http://amzn.com/B009P69C4K
A video about the give-away and donation:
http://youtu.be/bJBwtcifVJw
BIO
Fitness expert and author Helen M. Ryan is an ACE certified personal trainer, a certified Spinning® instructor, a recreational cyclist, and chocolate lover. Her goal is to help others re-discover their inner strength and change their lives. Passionate about domestic violence causes, Ryan volunteers for S.A.F.E., a domestic violence resource agency in Temecula, California. Ryan is also a freelance writer and 'accidental' speaker, who lives in California with her two children. Learn more: http://about.me/helenmryan