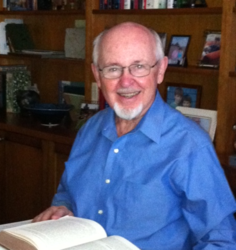 Did we mention, the books are FREE!?
New York, NY (PRWEB) October 16, 2012
The International Psychotherapy Institute has established a publishing division for E books in psychotherapy, psychiatry and psychoanalysis. Jason Aronson, M.D., who has published psychotherapy books for 40 years, organized this venture and is coming out of retirement to head it. He became aware that E books require no cost for paper, no cost for printing, no cost for binding, no cost for warehousing, no cost for shipping, no cost for selling to bookstores, no cost for collecting from bookstores, and no cost for dealing with returns. Since many authors are willing to accept no royalties in return for extensive distribution, these E books are free.
The Editorial Staff:
Jason Aronson, M. D. is a psychiatrist and psychoanalyst. He was a research psychiatrist at the Walter Reed Army Institute of Research, and then served on the faculty of Harvard Medical School and Massachusetts General Hospital. He founded and was the Editor-in-Chief of the International Journal of Psychiatry, and established Jason Aronson, Inc. a publisher of books in psychotherapy, psychiatry and psychoanalysis.
Geoffrey Anderson, PhD is the Director of the International Psychotherapy Institute. He is a Lecturer in Psychiatry at Creighton University School of Medicine. He is also a teaching and personal analyst with the International Institute for Psychoanalytic Training.
David E. Scharff M.D. is co-founder, past Director, and current Chair of the Board of the International Psychotherapy Institute (IPI). He is a Clinical Professor of Psychiatry at Georgetown University, and Teaching Analyst at the Washington Psychoanalytic Institute
Jill Savege Scharff MD is a co-founder of the International Psychotherapy Institute (IPI), Clinical Professor of Psychiatry, Georgetown University.
Titles include:
OVERCOMING RELATIONSHIP FEARS
by Lawrence Hedges Phd.
SUCCESS WITH ADHD
by David Sachar M.D.
FREUD TEACHES PSYCHOTHERAPY
by Richard Chessick M.D.
DOCTOR IN THE HOUSE
by Jill Scharff M.D. and David Scharff M.D.
SYMBOLS IN PSYCHOTHERAPY
by Charles Sarnoff M.D.
ALCOHOLISM IN A SHOT GLASS
by Gerald Levin PhD.
And many others.
To learn more about us and explore the free books that can be downloaded go to our web site: