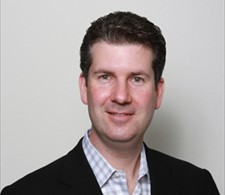 Dallas, TX (PRWEB) October 17, 2012
Kevin Pailet, Prescott Pailet Benefits' Senior Vice President, will serve as a panelist for "Finish Strong Sales Trac #1", sponsored by the Dallas Association of Health Underwriters (DAHU).
The event's keynote speaker is David Tyson, who has more than 25 years of experience as a sales professional. Tyson currently serves as CEO/Sales Trac Coaching & Management at Sandler Training in Dallas. At "Finish Strong Sales Trac #1", he will discuss "bursting out of your comfort zone" and how you can "change your mind set and be the best you can be."
The other panelists alongside Pailet include Joe Conley of Colonial Life and Joyce Dobervich from Sage Benefits Group, Inc. The panel moderator will be Reid Rasmussen from Benefit Brainstorm.
The event, which will be held today from 11:15 am until 2 pm at Prestonwood Country Club, is intended for all benefits sales and marketing professionals. The keynote speaker as well as the panelists will be sharing their "secrets" to prospecting and sales success. In order to register, visit the DAHU website.
For more information please email skushner[at]prescottpailet[dot]com or call (214) 739-5442.
###
Prescott Pailet Benefits was started by three founding partners: Daniel Prescott, Stuart Prescott and Kevin Pailet. Solely dedicated to the group and individual benefits market,  Prescott Pailet Benefits is a Marsh & McLennan Agency LLC Company.