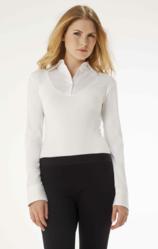 Rye, New York (PRWEB) October 16, 2012
Elizabeth Daniel New York Celebrates Their One Year Anniversary!
Elizabeth Daniel New York (http://www.elizabethdanielny.com) - is celebrating their one year anniversary by giving their customers 20% Off all their products* From now till October 22, 2012.
"It's the "simple" things in life that can really put a smile on a girl's face… a hot pair of perfectly fitting jeans, a newly discovered lip stick, and the pride of a "just-purchased pair of gorgeous boots….all found just in time for Fall! Mix in the simplicity and classic styling of an Elizabeth Daniel New York wardrobe essential. Take your favorite EDNY - style and layer it under a beautiful sweater, blazer or vest and you'll have it made for Fall and Winter dressing…. Oh and don't forget those perfect jeans and boots too!" Says Founders, Elizabeth Thurer and Lisa Daniel
Use Code - EDNYANV20 to redeem your discount.
Be sure to "Like" them on Facebook and share it with your friends!
Corporate information about Elizabeth Daniel New York:
The concept behind Elizabeth Daniel New York was first hatched by Elizabeth Thurer of Rye, New York when she decided to create a wardrobe essential that she (and many other women) wanted, but simply could not find in the marketplace. Forever seeking the perfect stylish solution to the other uncomfortable shirt options that bunched, added bulk and led to messy un-tucking; she took matters into her own hands and created the innovative yet fashionable design. From sample making in the Fashion District to securing a factory overseas, Elizabeth took her concept and made it a reality, all without any previous experience in the fashion industry.
A chance meeting with Lisa Daniel of Stamford, Connecticut led to a business partnership and personal friendship. In the fall of 2011, the two women officially launched Elizabeth Daniel New York. Their line of women's shirts consists of five styles that can be worn alone or as an essential layering piece. All their styles are machine washable so it is easy on the wallet with no dry cleaning bills. EDNY collection of chic and comfortable shirts, Elizabeth and Lisa have revolutionized the essential white button-down shirt.
The positive response to the women's updated take on a classic wardrobe essential, has been immediate and overwhelming. Within two months of EDNY's launch, the women had sold out nearly half of their initial inventory. Customers who order online are regularly re-ordering to supply their need for additional styles; and their wholesale, brick-and-mortar partners often place re-orders within a month of initial orders.
As working mothers Elizabeth and Lisa understand the need for style, ease and at home, in the workplace and for everyday life! As the tag line states, Elizabeth Daniel NY designs are "Classic, Tailored and Timeless"
*Cannot be combined with any other offer
Corporate Info
Elizabeth Daniel New York, LLC
info(at)elizabethdanielny(dot)com
Customer Support & Order Inquiries
Telephone - 1-888-929-2092
Email - help(at)elizabethdanielny(dot)com
Press Inquiries - Press at Elizabeth Daniel New York
Telephone - 888 929 2092
Email - press(at)elizabethdanielny(dot)com
Photography By Alexandra Frumburg
Website - afrumbergphotography.com
Email - alex.frumberg(at)gmail(dot)com