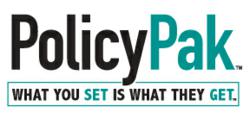 The goal of this free whitepaper is to make the Windows 8 experience as smooth as possible for both the IT Admin and user
Philadelphia, PA (PRWEB) October 16, 2012
PolicyPak , a leading provider of desktop management software that delivers, enforces, and remediates application settings, has released a whitepaper on locking down settings for applications running with Windows 8.
Titled "What IT pros need to know about Windows 8", the whitepaper not only shows IT admins the differences between editions of Windows 8, but also the pitfalls and upsides of running Windows 8 on their own desktop as their own management machine.
As a bonus, the Windows 8 whitepaper explains how to use Group Policy, SCCM, or any systems management tool to stop employees from toying with application settings.
"The goal of this free whitepaper is to make the Windows 8 experience as smooth as possible for both the IT admin and user," says Group Policy MVP Jeremy Moskowitz, who is also the founder of PolicyPak. "But the paper also illustrates how controlling application settings in Windows 8 is easy and effective, on desktops, laptops, or even in a virtual environment."
The Windows 8 whitepaper joins several others in the PolicyPak library, focusing on Group Policy, systems management, Windows 7 and 8 rollouts, and much more. All whitepapers include detailed instructions and illustrations, and can be downloaded for free after filling out a simple registration form.
IT admins can find out more about PolicyPak by attending a Group Policy Webinar at the PolicyPak Website, or by calling (800) 883-8002.
About PolicyPak Software
PolicyPak Software (http://www.policypak.com) is the leader in application compliance and desktop management tools for Active Directory. The software enables IT pros to deliver, lockdown and remediate settings for desktops, laptops, VDI sessions, company devices, as well as personal "BYOD" devices. PolicyPak was founded by desktop management expert and Microsoft Group Policy MVP Jeremy Moskowitz.