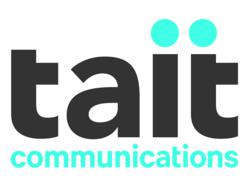 Marathon County is extremely large with a total area of 1500 square miles, larger than the state of Rhode Island.
Wausau, WI (PRWEB) October 19, 2012
Marathon County, the largest county in Wisconsin by area, has switched from their existing network to a TaitNet P25 digital and TaitNet QS2 networks to provide critical radio communications for the 911 dispatch center, emergency medical services, sheriff, police and fire departments.
Tait Communications, a leading provider of public safety communications solutions, provided the $8 million, 17-site network upgrade. The network is designed to reduce the time that it takes for emergency responders to arrive at an emergency or incident.
Captain David Mason, Marathon County Sheriff's Department, says the new network will make the county better equipped, "Marathon County is extremely large with a total area of 1500 square miles, larger than the state of Rhode Island. Essentially we have built a county-wide network. This will provide mission-critical communications for our emergency services across the county."
"The cut-over was smooth and we are pleased to see the new digital network go online. Most importantly, dispatch was able to receive calls and respond to incidents and emergencies throughout the process."
Steve Cragg, President, Tait Communications Americas Region, said, "I am delighted to see Marathon County switch over to their new network. Tait has worked diligently with the County to ensure the network meets all their coverage, compliance and mission-critical communications requirements."