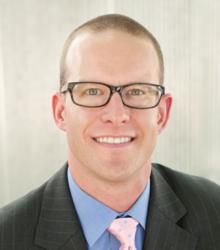 "I'm deeply committed to being a mortgage consultant who is knowledgeable, honest, and willing to go the extra mile for my clients,"
Denver, CO (PRWEB) October 17, 2012
Denver mortgage broker Ethan B. Hackley was selected as a 2012 Five Star Mortgage Professional, awarded to mortgage professionals in the Denver area who provide exceptional service and overall satisfaction as indicated by clients, peers, and recognized industry experts. The 2012 Five Star award winners are a select group of fewer than 7 percent of Denver-area mortgage bankers. This is the second year in a row that Hackley was selected for the honor. He was featured in the September issue of 5280 Magazine.
Hackley, a licensed mortgage banker, has been working in the Denver residential mortgage industry since 2004 and focuses on assisting homeowners and buyers in the Five Points, Park Hill, and Stapleton neighborhoods. His experience includes work with some of the largest mortgage originators in the nation, as well locally owned and operated companies. He now works independently with the financial backing of All Western Mortgage, a Nevada-based full-service loan originator with offices in California, Illinois, and Colorado.
Hackley prides himself on the level of service he provides his customers, including first-time buyers and homeowners interested in refinancing. "I'm deeply committed to being a mortgage consultant who is knowledgeable, honest, and willing to go the extra mile for my clients," he says. "I truly care about my clients and their financial well being, and that's why this honor means something to me personally. It's great to be recognized by my peers for professionalism and superior customer service."
Ethan Hackley earned his Bachelor of Business Administration from Loyola University of Chicago in 1996 and moved to Colorado shortly after graduation. He lives with his family in Denver's Five Points neighborhood.
More information on Hackley Financial and Ethan Hackley can be found at http://www.hackleyFinancial.com