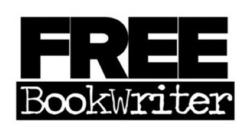 This is going to be a great app that completely revolutionizes not only the way books are written, but the way they are published and brought to print.
Las Vegas, NV (PRWEB) October 16, 2012
FreeBookWriter, a tablet app that auto-formats a book as you are writing, has retained Command Partners to assist with their Indiegogo campaign and all other online initiatives.
When someone has an idea for a book, they begin taking notes and writing in a word processor. Then, three weeks later, they have documents on their computer, pages of scribbled notes and post-it notes everywhere. Nothing they have written thus far gives them any feeling that they are writing a book.
FreeBookWriter helps authors write a book within the app. Watch the words format into actual pages as they are being written. The table of contents is connected to each chapter, so the whole book flows as the author writes. Most importantly, users get the feel and satisfaction of completing chapters as they are writing. Additionally, when they're finished writing and editing their book, they can publish it to an e-Book format from their tablet or device for free.
The app will also offer additional services, which can bring their book to print as well.
"There is nothing out there in the writing or publishing industry today that is like FreeBookWriter," says Frank Dobrucki, founder of FreeBookWriter. "This is going to be a great app that completely revolutionizes not only the way books are written, but the way they are published and brought to print. We look forward to working with writing groups and teachers to help their students." The first version of FreeBookWriter will debut in English and Spanish. Additional languages will follow.
Command Partners is currently leading FreeBookWriter's funding campaign on the popular crowdfunding website Indiegogo. The campaign officially launched today, October 16th, and will run to December 4th. The funds raised will help the company bring the app to life and create an opportunity for backers to earn rewards such as the early release of the app, writer's mugs, and e-Books. To support FreeBookWriter on Indiegogo, click here: http://bit.ly/FBWIndie.
"Frank is an innovative entrepreneur, and this is just one of the projects that we will be working on for him," says Amish Shah, Managing Partner of Command Partners. "He has seen a need in the writing community, and FreeBookWriter can fill it. He has a number of market-changing ideas that we will be excited to work with him on in the future."
About FreeBookWriter
FreeBookWriter is a new company that is dedicated to bringing writing dreams to life. Frank Dobrucki, founder of FreeBookWriter, utilizes the newest technologies to create software that enables writing, editing, publishing and more. For more information on the company, visit http://www.FreeBookWriter.com, Like them on Facebook at https://www.facebook.com/FreebookWriter and Follow them on Twitter @FreeBookWriter.
About Command Partners
Command Partners has experience working with start-up companies and has helped bring many products to the market through successful funding campaigns. The firm works with clients around the globe and focuses on the top strategies for driving online visibility and lead generation, including social media marketing, search engine optimization, public relations, strategic advisory and social recruiting. To learn more about the company's services, visit http://www.commandpartners.com.