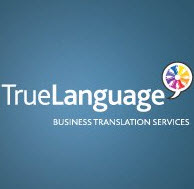 Atlanta, GA (PRWEB) October 16, 2012
Professional translation service providers such as Atlanta-based TrueLanguage have seen an increase in the number of editing assignments and requests to rework previously-translated documents due to the proliferation of inexperienced translators and free machine translation options available online. Reliable and accurate translations seem to be taking a back seat to quick and cheap translations that ultimately end up costing more. For businesses that choose a cheap translation method, the end result can be not only costly but also damaging to the company's reputation.
"The Internet has completely transformed the translation business over the past few years," said Ingrid Hurtubise, COO. "Anyone with a computer and Internet access can instantly establish a translation company, use an online translator database to identify translators for any language combination and then serve as a broker for companies with potential translation projects. Unfortunately, many of these brokers do not understand the difference between professional and amateur translators; as such, there is little focus on translation quality and even less on localization."
Translation service providers that employ competent project managers and qualified translators are decreasing because companies don't fully understand what they are paying for when it comes to translation services. Lacking this knowledge, businesses focus on cost and turnaround.
"We caution prospective clients against the ever-increasing off-shore translation providers that are only interested in making a quick profit. This type of provider hires and assigns translation work to non-accredited, inexperienced translators and they often use software translation tools to expedite the process leading to a final product that is filled with inaccuracies and linguistic mistakes," continued Hurtubise, COO]. "These mistakes and inaccuracies may not be found until it's too late in which case the client faces embarrassment and even greater costs to have the work performed again."
To prevent paying more down the road, companies should partner with a translation service provider that reviews exactly what will influence the cost of a translation. Some of the variables that affect translation rates include: the language pairs involved; complexity of the subject matter; length, complexity, quality and clarity of source materials; turnaround time; and other technical factors (formatting requirements, special software skills, desk top publishing, etc.). It is also important to make sure the translation provider has rigorous standards in place and has references that will attest to the company's attention to detail.
About TrueLanguage
Based in Atlanta, TrueLanguage is a full-service professional localization company that provides cost-effective translation, interpretation and localization services based on each client's specific needs. TrueLanguage offers clients a strong combination of professional language experts, centralized project management and outstanding customer service to ensure accurate, compatible, reliable and authentic translation and interpretation in more than 60 languages worldwide. To learn more about global translation and localization services, TrueLanguage invites businesses to attend the "Global Document Life Cycle – Working with Teams Around the World" panel discussion on October 25, 2012. For more information or to register for this TrueLanguage Luncheon, email info(at)truelanguage(dot)com by October 18, 2012.