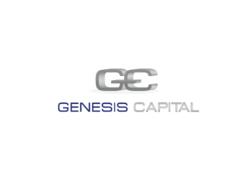 The delinquency rate for CMBS loans fell to 9.99% in September 2012. This brings the rate below 10% for the first time since April 2012.
San Francisco, CA (PRWEB) October 23, 2012
There is a change in the U.S. commercial mortgage-backed securities (CMBS) industry. The U.S. CMBS Delinquency Report, released by the New York-based research and consulting firm Trepp, indicates that the distressed commercial real estate industry is in somewhat better health."The CMBS market is on its firmest footing in four years," said Manus Clancy, senior managing director of Trepp. In fact, the delinquency rate for CMBS loans fell 14 basis points to 9.99% in September. This brings the rate below 10% for the first time since April.
The Trepp report says that CMBS issuance levels rose, and delinquency levels have contracted. Trepp, LLC, is a leading provider of information, analytics and technology to the CMBS, commercial real estate and banking markets,
However, bad debt and matured loans still linger, and need to be cleared out of the system or be reworked. Trepp reports that there were around $3.3 billion of newly delinquent loans in September. The addition of these loans to the delinquent loan category provided upward pressure on the rate. With the same amount of newly delinquent loans in August, the effect on the rate was similar.
Trepp reports that the appetite for distressed real estate remains high among investors, while borrowing costs remain extremely low. This should allow special servicers to operate at a high speed for the foreseeable future. The CMBS new issuance market has also seen a resurgence over the last three months, leading the market to raise its expectations for securitization volume over the next six months. As new deals tend to perform extremely well, they should help to dilute the bad legacy loans that still exist.
Clearly, the chance to buy distressed commercial real estate at low prices is here, and the moment for entry into the market is now, as competition for available assets will only become steeper in the near future. To get the best of the distressed commercial market, however, analysts say that buyers need to reach out directly to sellers and to negotiate person-to-person, or use a specialist like Genesis Capital. Even at this point in the cycle, owners are finding it hard to accept the lower valuations that the post-crisis period has brought in. Experienced negotiators can get past this psychological obstacle.
About Genesis Capital
Genesis Capital provides a unique forum for distressed and off market assets. Genesis sources off market assets from private clients and from banks for opportunity buyers. Assets may or may not be distressed, but they are always off market. Genesis works principal to principal only (no brokers) and keeps fees low.