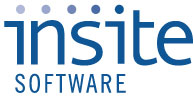 InsiteShip 3.0 brings parcel shipping into the 21st century.
Minneapolis, MN (PRWEB) October 31, 2012
Insite Software, a leading provider of B2B and B2C shipping solutions and ecommerce platforms, announced today the release of InsiteShip 3.0. This much-anticipated software release adds significant functionality to the parcel-shipping platform and extends the shipping capabilities found in the previous version of InsiteShip.
"We are pleased to announce the release of InsiteShip 3.0," said Brian Strojny, CEO of Insite Software. "Our dedicated team of developers evaluated how we could further simplify and streamline the shipping process and consulted with current customers on new functionality that would increase daily shipping capacity and improve efficiency. The result of their efforts is a completely redesigned InsiteShip product that leverages the power of the Insite technology platform to exceed our clients' expectations."
InsiteShip 3.0 users will recognize a variety of updates to the platform, including a simplified software installation process, increased control over the user experience, and a brighter and more modern user interface. In addition, InsiteShip 3.0 integrates easily with a wider range of enterprise resource planning (ERP) systems, offers single screen pick and pack functionality, and automatically combines backorders or like orders to minimize shipping costs. Other notable features in this release include:
•NET 4.0 architecture using Adobe Air as the universal interface.
•Cloud and multi-tenant capabilities with "plug-in" architecture that facilitates seamless upgrades.
•NiceLabel, a bundled professional labeling software that meets the most demanding labeling requirements.
•Support for FedEx, UPS, Endicia (USPS), OnTrac, DHL and LTL.
•Robust data extraction and analysis capabilities.
"InsiteShip 3.0 brings parcel shipping into the 21st century," stated Tom Frishberg, CIO at Insite Software. "By providing a user-centered on-screen experience and integrated shipping functionality, today's enterprise organization can use InsiteShip 3.0 to harness business efficiencies that will result in significant cost savings."
Learn more about InsiteShip 3.0 at http://www.insitesoft.com/products/ship/.
About Insite Software:
Insite Software is a leading provider of B2B ecommerce platforms and shipping solutions, serving more than 950 customers, design agencies and .NET development firms across the globe. Headquartered in Minneapolis, Minnesota, Insite Software's solutions are used by leading manufacturers, distributors and retailers to sell and distribute their products to dealers, franchisers, stores, contractors, consumers and others. Insite offers ecommerce solutions for companies at all stages of adoption and addresses the unique needs of B2B and B2C sites. More information is available online at http://www.insitesoft.com, by phone at 866.746.0377, by email at info (at) insitesoft (dot) com, or on our blog.
###