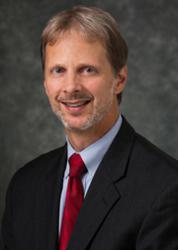 Albany, NY (PRWEB) October 16, 2012
As we continue our pursuit of providing greater access to high quality, affordable health care, CDPHP® is pleased to welcome Michael Grodus as vice president of health care network strategy. In this role, Michael will be providing the leadership for network strategy, as well as leading the development of innovative payment models that align financial incentives with better health, better care, and lower costs.
Michael has more than 20 years of experience in the health care industry, including working for a major hospital health system, physician hospital organization and health plan. Most recently, he served as director of network development and contracting at Priority Health, where he was responsible for payment reform reimbursement strategy, provider network strategy, as well as negotiating and contracting. Michael also has a substantial background in finance and has served in the role of Chief Financial Officer for another health care entity.
Michael holds a master's degree in business administration from Wayne State University and a Bachelor of Science degree from the University of Michigan. Michael has been married for 25 years to his wife Kathy, has two grown children, 21 and 19, who are attending college and has re-located to Troy.
For more information or to speak to Michael Grodus, please contact Ali Skinner at (518) 605-4497.
About CDPHP®
Established in 1984, CDPHP is a physician-founded, member-focused and community-based not-for-profit health plan that offers high-quality affordable health insurance plans to members in 24 counties throughout New York. CDPHP is also on Facebook, Twitter, or LinkedIn.
###