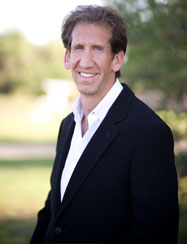 Clearwater, FL (PRWEB) October 15, 2012
Stephen Kobernick, DDS, has joined the one percent of dental professionals in the country who provide the Laser Assisted New Attachment Procedure, a new FDA cleared laser treatment for gums. With the proper training and certification he is able to make inroads on reversing gum disease. Millions of adults across the country suffer from gum disease, and Dr. Kobernick announces to them that there is a way to begin reversing the problem with LANAP.
LANAP utilizes the PerioLase MVP-7 laser to selectively attack bacteria. First, the depths of the pockets between the teeth and gums are measured so that the bacteria residing there can be effectively eliminated. The gum tissue that is infected or diseased is also removed by the laser. Next, Dr. Kobernick uses ultrasonic equipment to remove the tartar that has collected under the gum line that is exposed by the laser. Once the tartar has been removed the gums are packed against the teeth and clotting helps them to attach to the teeth. The laser stimulates bone regeneration, which strengthens the teeth. Most patients find little discomfort is felt following the treatment.
A patient that receives the LANAP laser treatment for gums is effectively reversing gum disease in his or her mouth with a minimal discomfort. By removing the unhealthy gums along with the bacteria that caused the disease, a person basically starts over without the disease in his or her mouth. By following proper dental hygiene procedures, the disease is not as likely to reoccur.
Gum disease progresses relatively slowly, so if it is detected early, it is easier to get control of. The advanced stages of the disease often lead to receding gums and even loss of teeth. By getting treatment a person may be able to save their gums and their teeth. More information about the LANAP laser treatment for gums can be found at http://www.clearwater-periodontist.com.
The Art of Periodontics is a periodontal practice offering patients personalized dental care in implant dentistry for Clearwater, Florida. Dr. Stephen Kobernick received his Bachelor of Science from University of Delaware in 1984; his Doctorate of Dental Surgery from University of Maryland School of Dentistry in 1988; a Certificate of Periodontics and Implantology from University of Alabama School of Dentistry in 1990; and completed extensive training at the Institute of Advanced Laser Dentistry. Dr. Kobernick is part of the one percent of dental professionals offering the FDA cleared laser procedure for gum disease and periodontal treatment. To learn more about Dr. Kobernick and his dental services visit his website at: http://www.clearwater-periodontist.com or call (727) 386-7092.