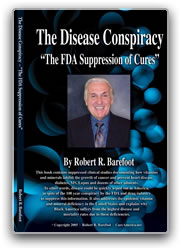 (PRWEB) October 16, 2012
Although Vitamin D can be produced by the body when spending time in the sun, the dreary winter months are approaching, and many need an alternative way to receive calcium with Vitamin D. With this specific reason in mind, Bob Barefoot formulated his products on Coral Calcium Shop to help people everywhere feel their best even when the weather is at its worst. Even for those who are located in states that stay sunny year round, soaking up the sun without the proper SPF protection can be dangerous. With the availability of supplements containing calcium with Vitamin D, there is no need to take risks when it comes to health.
Many health benefits are already known about using calcium with Vitamin D, but many are still being discovered. Research has even been conducted that studying Vitamin D usage in correlation with fighting depression. According to WebMD, only about 20 percent of Vitamin D comes from the foods we eat. This is the purpose of supplements—to supplement our diets and make sure that we are receiving the nutrients we need. Both calcium and Vitamin D play important roles in the body's functions, and to achieve optimal health, Bob Barefoot recommends his supplements available at Coral Calcium Shop.
With Vitamin D deficiency becoming an epidemic in the United States along with the many health risks associated with not having enough calcium, Bob Barefoot stresses the importance of supplements containing calcium with Vitamin D. In the wintertime when the sun is obscured by clouds and the ground is covered in snow, it's hard for the body to produce as much Vitamin D as it could if it were exposed to natural sunlight. For this reason, the supplementary usage of products from Bob Barefoot's Coral Calcium Shop can be a great addition to any diet to achieve optimal health, even during the winter months. For more information, visit http://www.coralcalciumshop.com