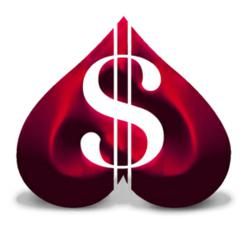 Los Angeles, CA (PRWEB) October 18, 2012
Divorce Dumpsite is a new online listing web site that connects buyers and sellers. At Divorce Dumpsite, people can buy and sell all kinds of items, as well as tell their break-up stories, read other people's posts, and join in online forum discussions on a variety of topics, including legal issues, money matters, and parenting concerns.
All too often with a break-up, couples that once shared everything must decide how to separate their emotions as well as their belongings. As a listing site, Divorce Dumpsite offers the opportunity for the newly single to post items for sale free of charge and browse items for purchase. "After my divorce, I found myself and my children in a situation having to completely start over. I was able to rent a house, but I didn't have any furniture to fill it. Since then, I've found some incredible deals on Divorce Dumpsite and have slowly started to rebuild a home for my family," says brioni11, an early adopter of Divorce Dumpsite. Users can also create alerts to be notified when wanted items become available.
Divorce Dumpsite acknowledges that complications and emotions following a break-up are common and gives people a place to share those feelings and experiences. Forums on the site allow users to read and respond to a variety of topics related to break-ups, relaying their own heartbreaking, humorous, or humiliating break-up experiences. Divorce Dumpsite user funinthesun writes, "I recently suffered one of the worst breakups I've ever had. I was madly in love with my boyfriend and would've done anything for him. In fact, I did do everything for him financially and emotionally. But instead of communicating with me and respecting me enough to do so, he began cheating on me with another woman. The worst part for me is that rather than ending the relationship when the love was gone, he stuck around just because he still wanted to be taken care of. To this day, I don't have any knowledge of his whereabouts, what he's doing, who's he's with, but that's just fine with me. I wallowed for a while then picked myself up and moved on. I'm now happily single and having a great time with my friends!"
For the lighter side of relationship losses, users can buy funny revenge and break-up inspired original swag in the online store, read humorous and inspiring break-up quotes, and get the latest in celeb scoop break-up gossip.
Divorce Dumpsite is a brand-new online destination and community for people who need to unload and unleash. With one-click access to "Sell It" and "Buy It" pages, individuals going through divorce can sell their stuff or rebuild their household with user-friendly classifieds-style listings. More than a want-ad wannabe, Divorce Dumpsite is also an active online community where folks share their break-up stories, connect with others, and ask for and offer real-life advice. http://www.divorcedumpsite.com