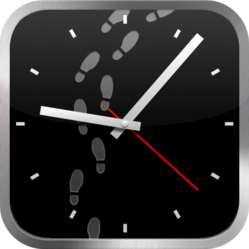 I am definitely going to use this!
(PRWEB) October 16, 2012
The App Store has many time tracking apps for the iPhone but none of them integrate client invoicing in an easy to use interface with the power and flexibility that professionals require. Enter Tic Trail, Bare Reef's new time tracking and invoicing app.
Tic Trail expands on basic timer apps by supporting multiple clients and projects, with integrated invoicing. You can log your times as you work, or record them later. Tap a button and Tic Trail generates your invoices. Print your invoices from the app or email them as PDFs to yourself or clients. For professionals looking for a greater understanding of time spent, Tic Trail offers the ability to categorize tasks and view them in chart form. Tic Trail also features DropBox integration allowing you to import and export your time.
Minimum Device Requirements:

Pricing and Availability:
Tic Trail is available for free in the Apple App Store.
Bare Reef LLC was founded in 2006 by Greg Hoover to provide customer-driven applications. The company develops desktop applications, web-based services and mobile apps for a variety of platforms. It's software brands include: Portfolio mobile - mobile and desktop apps for stock portfolio tracking, Tic Trail - time tracking and invoicing, World Pulse - the super alarm clock app for iPad, and Guenon Apps - apps that make things just a little easier.
For further information, review licenses, or to schedule interviews, please contact Bare Reef President Greg Hoover. Copyright (C) 2012 Bare Reef LLC. All Rights Reserved. Apple, the Apple logo, iPhone, iPod and iPad are registered trademarks of Apple Inc. in the U.S. and /or other countries.
Greg Hoover
President
ghoover(at)barereef(dot)com