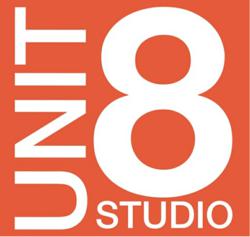 London, Hackney (PRWEB UK) 17 October 2012
Unit 8 Studios - the new humble home for all your production needs in London. Run by a tight-knit group of musical addicts they offer everything from a professional Recording Studio, Music Video Production & Rehearsal Studios to Sound Design, Vinyl Mastering & Vinyl Pressing. Housed under one humble roof and just a stones throw from London Fields Hackney. Unit 8 'all-in-one' studio has started to make waves by offering musicians, producers, labels & managers alike a simple, stress free way to make music.
Covering everything from rehearsals, recording, mixing & mastering right through to the vinyl pressing process. Unit 8 Studios is more than just a Recording Studio. Unit 8 is a meeting place with old school attitudes and an atmosphere to match, vibes are calm & relaxed yet focused on the job at hand, they enjoy everything they do, that's why they do it.
Unit 8 Studios provide a platform for people to produce & perform music, the latest addition to Unit 8 Studios is a 130 capacity event space, kitted out with a custom lit stage, minibar, and a serious system so bands and artists can showcase sounds the simple way, without comprising on quality.
Events have been held by promoters Zine and Not Heard, and touring bands such as Slingshot Dakota(USA), The Tuts, African Headcharge and Partys In Belgrade have played at the venue.
The experienced team at Unit 8 have a regular cliental of dedicated musicians such as Ulterior, The Franklys, Benin City, African Head Charge, Sophi Barker, Lazy Habits, Black Slate, Sunday Driver, Trailer Trash Tracys, Gentleman's Dub Club, Paloma Faith, Submotion Orchestra, Pressed Records , Ruby & The Ribcage, Non Classical Recordings, The White Rose Movement & True Tiger to name a few, who use the recording and rehearsal Studio.
The Studio is equipped with top spec sound software & hardware including Neve Mic pres and an excellent mix of microphones.
Unit 8 Studios has a games area equipped with a pool table and a Dartboard for artist to relax between takes etc. And for those vinyl lovers out there the Studios have a vintage 1950s Scully Vinyl Mastering Lathe on which they cut Masters for Vinyl pressing, or the recently new Lexan Dubplate for 1 off records - so whether you want a Vinyl dubplate or a jam with your mates in the rehearsal studios, the team at Unit 8 Studios will be happy to help 7 days a week.
Music Video Production at unit 8 studios, the studio is used by Directors & Production companies, a number of music videos have been filmed at unit 8. There is an inhouse video production crew, filming live performances to be broadcast on the youtube channel Unit 8 studios, who are also available to film gigs at venues across London
Follow Unit 8 Studios on facebook and twitter, as there are more plans in the pipeline including an in house radio station, so you can come, play, create, press & promote. Feel free to check the website for more info, or drop Unit 8 Studios a line and they will give you the grand tour.
One love
The Unit 8 Crew
e // unit8studio(at)gmail(dot)com
m // +44 (0) 7854 352 003
-------------------------------------------------------------------------------------------------------------------------------------------------------------------------
Unit 8 studios, Unit 8 Mare Street Studios, Hackney, London E8 3QE
http://www.unit-8-recording-studios.co.uk
t. 0208 533 6007 // e. unit8studio(at)gmail(dot)com