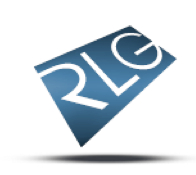 New York (PRWEB) October 16, 2012
As the case count in the U.S. fungal meningitis outbreak exceeds 200, the Rottenstein Law Group is assessing the viability of the outbreak victims' legal claims.
The possibly tainted methylprednisolone steroid medication that caused the outbreak and has since been recalled was administered to 14,000 people, according to an October 15, 2012, New York Times article. While only 205 of them have fallen ill so far, more are likely to develop infections "in the next few weeks or even months" since the relevant incubation period can last more than 43 days, the Times further reports.
And patients exposed to the possibly tainted methylprednisolone may not be the only ones at risk. According to an FDA Safety Alert released late Monday afternoon, the FDA has received a report identifying another possible meningitis patient whose illness may be associated with an injection of triamcinolone acetonide manufactured by the New England Compounding Center (NECC) in Framingham, Mass., the same establishment responsible for the possibly tainted methylprednisolone that was originally identified as the sole cause of the meningitis outbreak.
Anyone who believes they or a loved one may have been exposed to either methylprednisolone or triamcinolone acetonide from the NECC in Framingham, Mass., is encouraged to contact the Rottenstein Law Group immediately to assess their rights. The firm maintains an NECC Steroid Lawsuit Information Center at http://www.rotlaw.com/necc-steroid-lawsuit/. (Attorney advertising. Prior results do not guarantee a similar outcome.)
About THE ROTTENSTEIN LAW GROUP
The Rottenstein Law Group is a New York-based law firm that represents clients nationwide in mass tort actions. The firm was founded by Rochelle Rottenstein, who has more than two decades of experience as a lawyer, to represent clients in consumer product injury, mass tort, and class action lawsuits in a compassionate manner.
Contact:
The Rottenstein Law Group, LLP
Rochelle Rottenstein, Esq.
321 W. 44th Street
Suite 804
New York NY 10036
(212) 933-9500 (office phone)
(212) 933-9980 (facsimile)
rochelle(at)rotlaw(dot)com
http://www.rotlaw.com