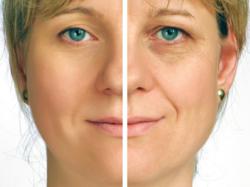 A Microcurrent facial is non-invasive cosmetic procedure, that helps lift, firm, and tone sagging muscles back to a more youthful state. It firms and tightens aging skin and helps improve it's appearance
Asheville, NC (PRWEB) October 16, 2012
People who wish to turn back the clock to counter-act the harm to their skin from years of pollution, poor nutrition and tanning, or wish to look younger, there are anti aging microcurrent facials in Asheville, NC that can help them to look their absolute best.
These anti aging facials have the ability to restore the energy to the tissues and thus turn back the clock. These specialized treatments are in essence resulting in a non-surgical facelift. In a non-invasive way, the procedure stimulates elastin and collagen production and much more. Elastin and collagen are two important proteins required for the skin to stay glowing and youthful. The result is toned skin having less sagging, less wrinkles, decreased pore size and the smoother texture.
Supreme Skin's anti-aging microcurrent facials in Asheville, NC involve the utilization of the low level electrical current which stimulates muscles and revitalizes the skin back to a more youthful state.
Carole Gardner, the owner of Supreme Skin in Asheville, NC states "Anti aging Microcurrent facial is a painless, safe, non-invasive, and non-surgical cosmetic procedure, which helps lift, firm, and tone sagging muscles back to a more youthful state. It firms and tightens aging skin and helps improve the appearance and health of the skin. "
Supreme skin offers face and body sculpting that provides the results, which are getting people talking. One of the wonderful things is that any type of skin responds to it, since it is extremely gentle. Moreover, even young people can benefit from it, because it also helps to prevent the natural succession of the aging process.