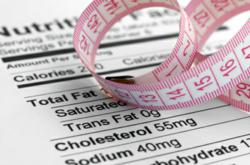 vacation travelers may want to consider a healthy resort package to avoid some of the overeating that typically comes with the season
Boca Raton, FL (PRWEB) October 16, 2012
According to Allinclusive.co, a leading provider of all-inclusive vacation resort packages, there has been an increase in demand for healthier vacations recently. The Florida-based company has seen a shift towards travelers wanting healthy, all-inclusive resort packages to accommodate this trend. Now resort-goers can plan a getaway with nutritious diet options tailored to their needs, as well as a variety of lively physical activities to keep their bodies moving as they holiday in some of the most beautiful locales in the world.
While the vast majority of resort-goers still indulge in their favorite foods and sample rich new cuisines while enjoying the typical all-inclusive resort dining options, there are some vacationers who plan their getaways a bit differently. Allinclusive.co describes how some of the many popular resorts in destinations such as Riviera Maya are now offering vegetarian, vegan, and gluten- free menus. Additionally, most resorts also offer state-of-the-art gyms for their guests to use. These resort fitness centers typically offer daily classes including yoga, zumba and other popular exercise routines.
As the holidays approach, vacation travelers may want to consider a healthy resort package to avoid some of the overeating that typically comes with the season. It's a great way to get away, relax and indulge without completely ruining that summer figure you worked so hard for. For more information, visit http://www.allinclusive.co.
About Allinclusive.co:
Allinclusive.co was created by a group of veteran travel agents and tour operators with more than 30 years of experience as a wholesale tour operator in the Caribbean and other exotic places. They specialize in all-inclusive vacations to hotel destinations in the Dominican Republic, such as the Puerto Plata and Punta Cana resorts. They also service other hotels and resorts in the Caribbean, Jamaica, Mexico (Cancun, Riviera Maya) and more. Their goal is for customers to return for years to come for all of their all-inclusive vacation needs. They love their customers and are there to provide an unforgettable experience at an exotic, all-inclusive resort.