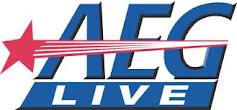 "I am thrilled that AEG Live implemented Max Sound's HD Audio process for this history making event and I look forward to future events to provide the best sounding output to audiences everywhere," said John Rubey, President, AEG Network LIVE
Los Angeles, CA (PRWEB) October 16, 2012
AEG Network Live and Max Sound (MAXD) joined forces to distribute the audio broadcast for the 2012 Global Citizen Festival which aired on September 29, 2012 in Central Park, New York City becoming the largest syndication of a live music charity webcast and broadcast in history.
With the audio being broadcast flawlessly in MAXD HD, fans around the globe were able to access a constant stream of live content powered by AEG Digital Media's Online Broadcasting Center to ensure a flawless viewing and listening experience.
"Anyone who heard the concert event from a live stream was able to close their eyes and think they were at the actual show. We were truly able to take audio streaming to a new level of excellence," said John Blaisure CEO of Max Sound Corporation.
MAXD is a the audio processing technology of Max Sound Corporation (OTC Bulletin Board: MAXD) the HD Audio Company that is bringing life back to concerts, music, movies, video games, television and mobile devices.
"I am thrilled that AEG Live implemented Max Sound's HD Audio process for this history making event and I look forward to future events to provide the best sounding output to audiences everywhere," said John Rubey, President, AEG Network LIVE.
ABOUT MAX SOUND COROPORATION
MAXD is to audio what HD (High Definition) is to video. The MAXD™ Audio Process makes everything sound better and can convert any audio file to high definition quality while significantly reducing the file size. Visit us http://www.maxsound.com
Max Sound® and MAXD™ are registered trademarks and Patent Pending technologies wholly owned by Max Sound Corporation. All other trademarks are the property of their respective owners.
About AEG Network Live
Network LIVE is the industry's largest provider of live, digital and 3D entertainment, offering fans unparalleled access to the artists they want—when and how they want it—via broadband, TV, radio, wireless, theatrical and retail. AEG Network LIVE has completed successful tour and album launch campaigns for AEG Live clients including Bon Jovi, Celine Dion, Rod Stewart, Prince, Linkin Park, Garth Brooks, and many others. More information on AEG Network Live can be found at http://www.networklive.com.
ABOUT THE GLOBAL CITIZEN FESTIVAL
The Global Citizen Festival was a free concert with the sole purpose to generate global awareness and help put an end extreme poverty. This historic event was a part of the ongoing effort of the Global Citizen Campaign, who's goal was to bring together the top leading non-profit organizations, musicians and 60,000 change makers to raise awareness for this cause worldwide. Performances included; Neil Young with Crazy Horse, Foo Fighters, Band of Horses and K'Naan. The event was Hosted by Katie Couric, Jeffrey Sachs, Jack Dorsey, Olivia Wilde, Minka Kelly, Sophia Bush, Selena Gomez and Katharine McPhee.
PR Contact for AEG Network LIVE
Axis Entertainment, Inc
Sarah Miller, smiller(at)axis-entertainment(dot)com
Thao Le, thao(at)axis-entertainment(dot)com
310-276-2220
Max Sound Corporation
John Blaisure Phone: 888-777-1987
Email: john(at)maxsound(dot)com