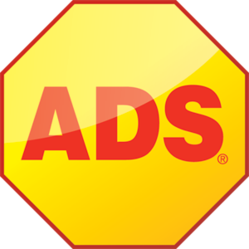 We are pleased to welcome Golden Triangle customers to ADS and look forward to offering our security and automation services to the state of Mississippi
NASHVILLE, Tennessee (PRWEB) October 17, 2012
ADS Security (ADS), announced it has acquired the accounts and related assets of Golden Triangle Security Alliance in Columbus, Mississippi. This acquisition marks ADS' entry into the state of Mississippi, the seventh state ADS now services in the southeast. In the near term, Golden Triangle Security Alliance will be operated as a division of ADS. ADS did not disclose the details of the purchase.
"ADS continues to expand into new markets across the southeast by looking for companies with a tradition of outstanding service to their customers," said ADS President and COO, John Cerasuolo. "Golden Triangle has built a strong business through superior customer service and we are excited to have the opportunity to establish our first office in Mississippi with a company of this quality."
Golden Triangle customers will now have access to ADS's outstanding customer service, advanced suite of security technologies, CSAA Five Diamond monitoring facilities and the ADS Security website including a customer portal with online bill pay.
"We are pleased to welcome Golden Triangle customers to ADS and look forward to offering our security and automation services to the state of Mississippi," says Andy Cicero, ADS Vice President and General Manager of Western Alabama and Mississippi. Currently, Golden Triangle customers are being notified and welcomed to ADS Security.
About ADS Security
Headquartered in Nashville, Tennessee, ADS Security (ADS) is ranked the 23rd largest electronic security firm in the nation according to the 22nd annual Top 100 rankings compiled by Security Distributing & Marketing (SDM), a leading industry publication. ADS is the only Tennessee-based company to hold a position among SDM's prestigious top 25 slots and has ranked in the Top 100 for more than 20 consecutive years.
ADS was established in 1990 and currently serves over 70,000 businesses, industrial facilities and residences throughout the southeastern United States. ADS provides a full range of burglar and fire alarms, as well as video surveillance and access control systems.
ADS Security is the only security installation company to operate a UL-listed, CSAA Five Diamond Monitoring Center in Middle Tennessee. Each Monitoring Center Operator at ADS has earned the Five Diamond Central Station Certificate, the highest training certification available in the industry.