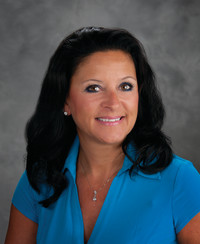 We'll be decorating the office in pink and all wearing pink in the agency. Everyone who comes in will receive a treat from us, along with information about breast cancer and how it can be prevented
Brandon, FL (PRWEB) October 15, 2012
On October 17, State Farm agent Maria Maranda will be holding an event in her agency to celebrate National Breast Cancer awareness month. Members of the community are invited to stop by any time from 9 am to 5 pm for Breast Cancer Awareness Day.
"We'll be decorating the office in pink and all wearing pink in the agency. Everyone who comes in will receive a treat from us, along with information about breast cancer and how it can be prevented," Maria said.
The agency is also inviting breast cancer survivors to come in and receive a special gift to honor their fight against the disease. All survivors are encouraged to contact Maria's agency and be honored on Wednesday.
"We'll be posting pictures on Facebook of survivors who come in. We've also been sharing information on breast cancer prevention on our Facebook page, and encouraging survivors to share their stories with others," said Maria. "We want to help spread awareness in the community while honoring those who have struggled against breast cancer."
Breast cancer kills over 40,000 women in the United States every year. With early detection, treatment can save lives, and awareness is critical for reducing breast cancer's mortality. Maria and her team want to contribute to this awareness effort in Brandon, and to give the community a day to come together in support of women everywhere.
Maria Maranda's agency is located at 607 West Lumsden Road, Brandon, FL, and their number is (813) 661-1003. Their Facebook page is available at facebook.com/MariaRocksInsurance.