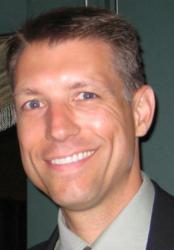 "When Washington DC placed last on the Happiness Scale of US cities we knew it was time to help our community improve the business climate," states Shannon Polly
Washington, DC (PRWEB) October 16, 2012
Positive Business DC today announced a speaker series designed to increase well-being in the workplace. The series will feature experts in the area of Applied Positive Psychology who will teach how the science of well-being can improve companies, corporate culture, and the bottom line. Positive Business DC's inaugural event showcases Doug Hensch, coach and entrepreneur will share 5-1/2 Secrets of Resilient Entrepreneurs. The event and will be held at Teqcorner in McLean, VA on October 25, 2012.
"When Washington DC placed last on the Happiness Scale of US cities we knew it was time to help our community improve the business climate," states Shannon Polly, MAPP, President of Accentuate Consulting and co-founder of Positive Business DC. "We are excited by the opportunity to give local leaders tools to help them infuse well-being into their organizations thus improving the bottom line. Managers work through people, and yet they often either focus improvement programs on process or look to improve employee weaknesses. We intend to change that equation and help them put people first by focusing on their strengths and well-being."
Doug Hensch brings a wealth of experience and passion to help his clients lead extraordinary businesses and lives. He uses a pragmatic, three-pronged approach: Set meaningful goals; identify strengths; and work regularly in the 'strengths zone.' Hensch's business philosophy enabled him to save Nextel Communications' eCare initiative more than $10 million annually. Hensch co-founded an investor-backed happiness website that had over 100,000 registered users and was featured on CNN, in the Boston Globe and the L.A. Times. Hensch's new website myhappier.com helps people increase their well-being and resilience. Dr. Martin Seligman, Fox Leadership Professor of Psychology at the University of Pennsylvania and 'father of Positive Psychology' has referred to Hensch as one of his "most talented young colleagues."
Research conducted through the Gallup Organization by Donald O. Clifton and James K. Harter show that employees who have the opportunity to do what they do best every day have a 44% greater likelihood of success to cultivate customer loyalty and a 38% greater chance of performance success. In a related study by Marcus Buckingham and Clifton, employees who report that their managers focus on their strengths rather than their weaknesses have only a 1% chance of being disengaged in the workplace.
Positive Business DC plans to conduct its speaker series across the Metro DC area. If you are interested in hosting a future event, please DM @PositiveBizDC. The October 25th meetup will be held at Teqcorner (1616 Anderson Road, McLean, VA) and includes refreshments. To register visit Positive Business DC. Space is limited.
About Positive Business DC
Positive Business DC (@PositiveBizDC) was founded in 2012 by Shannon Polly, Marcia Moran and Donna Hemmert to inform and inspire leaders across the Metro DC region to increase well-being, productivity and profitability in the workplace. More than a decade of rigorous scientific research shows that well-being can be measured, taught, and increased through the tools developed from the science of positive psychology. Infusing these elements into corporate DNA enables organizations to increase productivity, reduce absenteeism and turnover, and drastically improve the bottom line.
Shannon Polly (@shannonpolly) is one of only approximately 300 people in world who has received a Master of Applied Positive Psychology from the University of Pennsylvania under Dr. Martin Seligman. A co-author of "Does Happiness Really Drive Results?" her passion is to use the latest scientific research to help leaders improve workplace well-being.
Marcia Moran (@mmoran76) is a Performance Architect who delights in helping entrepreneurs build exceptional cultures from the ground up and also helps transform companies/ toxic cultures into high performing organizations. As a columnist for Modern DC Business she frequently writes about how to improve leadership, communication, and culture.
Donna Hemmert (@dhemmert) has been an executive in the Internet industry since 1994, driving marketing programs, forming strategic, multimillion-dollar partnerships, and leading companies. Her passion is building stellar teams and she has a flair for creating and enabling cultures that encourage her teams to consistently produce 'star quality' results.