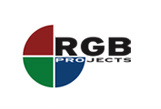 Our FileNet clients are clearly realizing the dramatic business advantages provided by remote access to critical tasks and data.
(PRWEB) October 17, 2012
RGB Projects Inc. (RGB), a global innovator in mobile IBM FileNet technology solutions, is showcasing the company's new Mobile Credit Application™ at the upcoming IBM Information On Demand conference in Las Vegas, NV on October 21-25, 2012.
Mobile Credit Application™ is specifically designed to meet the remote business requirements of professionals with a need to approve financial credit across a wide range of industries including automotive, retail, banking, and financial services to effectively transact business in the field at the point of origination.
Designed as a powerful extension of IBM ECM for use on most mobile devices, this secure and easy to use solution allows professionals the freedom to instantly initiate and complete the credit application process from anywhere. It is ideal for use at shopping malls or stores, car dealerships, college campuses, airports, sports arenas or concert venues, luxury hotels, big box appliance outlets, or even in-home "kitchen table" sales transactions. Fully scalable, customizable and portable, Mobile Credit Application™ meets the specific needs of your business and customer base.
"Mobilizing the credit application process significantly increases the speed in which financing decisions can be completed and communicated, which can make or break a sale." shares Joe Rogers, CEO of RGB Projects. "The ability to close deals on the spot directly impacts a company's bottom line by boosting productivity, decreasing turnaround delays, enhancing customer service, reducing operating costs, and increasing organizational agility."
"Our FileNet clients are clearly realizing the dramatic business advantages provided by remote access to critical tasks and data." explains Joe Rogers. "Mobile participation in active workflows or cases is now an essential requirement."
If you are an existing FileNet customer interested in going mobile or even just considering the possibility, be sure to stop by RGB's booth #1231 at the upcoming IBM IOD conference. Contact us at 310.491.0637 or MobileBPM (at) RGBprojects (dot) com to schedule a free consultation at the show. Take the opportunity to connect one on one and learn how RGB Projects can help your particular business thrive in a mobile case management environment.
Please visit http://www.RGBprojects.com to see RGB's full line of products and services.
About RGB Projects Inc.:
RGB Projects Inc. is a leading innovator of robust IBM FileNet technology solutions for Enterprise Content Management (ECM), Business Process Management (BPM), and Case Management. Founded in 2005 in Los Angeles, RGB specializes in delivering full-spectrum software development lifecycle services to the IBM FileNet customer and reseller communities. RGB's strategic and comprehensive solutions provide their clients with reduced operating costs, streamlined efficiency, and increased competitive advantage.