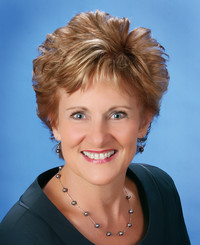 The Hispanic Festival celebrates the vibrant Latin culture and heritage that helps make Polk County such a great place to live
Lakeland, FL (PRWEB) October 16, 2012
On October 27, Lakeland insurance agent Joy Morse and her team will be hosting the State Farm booth at the 15th Annual Hispanic Festival of Polk County from 12 pm to 2 pm. The Hispanic Festival celebrates the vibrant Latin culture and heritage that helps make Polk County such a great place to live.
"We're excited to be participating in such a fantastic community event," said Joy. "It will be great to see all our neighbors stop by our booth to chat."
Joy and her team will be there with fun giveaways like key chains, notepads, and jar grippers. They'll also be giving away free cooler bags to people who stop by, to keep the delicious Hispanic food served at the festival fresh for later.
"Our agency is committed to being an integral part of the Lakeland community. We help people every day with their insurance and financial needs, and we're looking forward to having fun on a Saturday with our customers and friends," Joy said.
The Hispanic Festival is Lakeland's second largest annual event, drawing over 40,000 attendees from the Polk County area. It features authentic Hispanic food, live music including salsa and merengue, arts and crafts, and games for kids.
Joy Morse's agency is located at 5727 US Hwy 98 S, Lakeland, FL, 33812. They can be reached at (863) 647-2915, and on Facebook at facebook.com/JoyMorseInsurance.