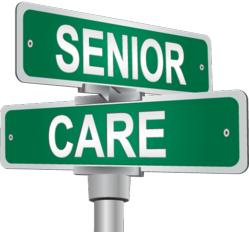 Tech devices are ready for prime time and the needs of prime timers", says Barry Birkett of Senior Care Corner. "They're more accommodating physically and offer applications that can make the devices indispensable for seniors.
Greenville, SC (PRWEB) October 17, 2012
The annual holiday mind-wrenching exercise of choosing the right gift for senior loved ones is here once again. This year more than ever, though, the technology industry offers gift ideas that many aging adults will not only use but from which they'll receive benefits. Senior Care Corner has tips for family members to help in selecting just the right present this year.
"Tech devices are ready for prime time, and the needs of prime timers", says Barry Birkett of Senior Care Corner. "They are more accommodating physically than before and offer applications that can make the devices as indispensable for seniors as for their younger family members."
Smartphones, especially those with larger screens, are quickly becoming essential to many seniors. The best senior smartphone gifts are packaged with some apps tailored to the needs and interests of the recipient.
Tablets, with the multiple functions and touchscreen ease of use, are growing in popularity with older adults. In addition to apps, consider preloading with some favorite books to demonstrate benefit as soon as the unwrapping is finished.
Touchscreen computers take the tablet feel to a larger screen and eliminate the keyboard issues many older hands experience. Look for a variety of options from all the major manufacturers in coming weeks as the touchscreen hits the big time.
Gaming consoles provide many benefits by getting exercising senior bodies and minds. Look for systems with games that will provide both enjoyment and other benefits to the targeted recipient.
Internet connected televisions are smart gifts for those who need a new TV or could benefit from a larger, sharper screen. Direct access to the internet makes it easy to access streaming video services and other content that many find most enjoyable on the largest screen in the house.
Home wireless internet, or WiFi, along with installation by the gift-giver, provides benefits to the recipient long after the package is opened by enabling web access for the devices above and even more that will be valued additions to seniors' homes in the future.
"These technology gifts, if selected with the needs and interests of the recipients in mind and made immediately useful, can be welcome additions to the homes of senior loved ones" says Birkett, "and they can make aging in place in one's own home not only more enjoyable but also safer and healthier for many older adults."
About Senior Care Corner
Senior Care Corner (on the web at SeniorCareCorner.com) provides solutions, information and tools to family caregivers and others who care for and about senior adults to help them improve the lives of the seniors in their lives. Their blog, biweekly podcast and bookstore address a wide variety of topics family caregivers can use to better understand the wants and needs of their senior loved ones.