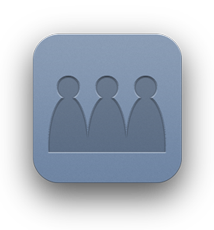 Our Never The Same (NTS) technology enables every encrypted output to be different even if you re-encrypt the same input multiple times
London, United Kingdom (PRWEB) October 18, 2012
London, United Kingdom, 18 October 2012 /PRWeb/ -- SRD Wireless Limited has launched Secure to Share (S2S), the world's first cloud sharing product using industry standard encryption with a built in option to use CryptoShield, our post-quantum McEliece cryptosystem. S2S is an easy to use iPhone/iPad/iPod app which uses state of the art technology to create, encrypt and share a user's confidential text, audio and visual data, using a cloud storage provider such as Dropbox.
End users are increasingly storing and sharing data in the cloud, and are vulnerable to various transmission and storage threats. Recent high profile breaches have illustrated the need for end users to protect their own data rather than relying on cloud providers, with security lapses and malicious interception the most difficult to counter. The only way to ensure total security is to encrypt user generated data at source before they are uploaded and shared. With Apple's sandboxed operating system, S2S effectively creates a private cloud environment with a VPN tunnel to Dropbox. In essence, S2S provides users the ability to share confidential information securely regardless of the public infrastructure's level of security. For convenience, there is also a built-in WiFi link between the app and the user's desktop to transfer files of any type.
S2S uses the industry standard RSA /AES encryption method and has the option to upgrade this to CryptoShield, our patented technique that improves on the security of the technique published in 1978 by Professor Robert McEliece, a distinguished mathematician from Caltech. The McEliece cryptosystem is by far the most attacked and proven post-quantum cryptographic technique available; and is widely regarded as a strong candidate for securing the internet in the future. Mathematicians have classified the McEliece method as NP-hard, and the crypto-community regards it as post-quantum secure.
"Data breaches have become common place and end users do not have a simple and cost effective way to securely store and share information. Secure to Share is the world's first secure cloud sharing app using public key cryptography without the need for users to share contacts with each other first – a clumsy pre-requisite which has hindered wider adoption of public key cryptography in the past," said Professor Martin Tomlinson, co-founder and CEO of the company. "A lot of thought has gone into designing the user interface to make S2S an easy and fun to use app. Users can create text, voice, video and photo messages all within the app, and upload them to their individual Dropbox accounts without needing to share a common password amongst themselves or via a central server. The beauty of using public key cryptography is that if one person in a group leaves or loses his/her password, there is no need for the whole group to go through lengthy admin to reset everyone's password. Users can effectively encrypt and share files of any type with anyone in a group using Dropbox."
"RSA and its variants are the most widely used public key cryptosystems. Other proprietary systems do exist but they rely on secret algorithms. High profile security vendor breaches have highlighted the fact that keeping an algorithm secret is an impossible task. RSA, the current industry standard for public key cryptography, is neither semantically secure nor post-quantum secure. We have chosen the McEliece system as an encryption upgrade because it has been thoroughly tested in the public domain since 1978 and there is no need to keep the algorithms secret – which is the fundamental principle of good cryptography. The standard McEliece system does however present a number of efficiency and technical challenges which make it difficult to implement commercially. We have managed to overcome them, made the system truly semantically secure and improved the robustness and speed of encryption and decryption. CryptoShield, our Never The Same (NTS) technology enables every encrypted output to be different even if you re-encrypt the same input multiple times," Tomlinson continued. "We are pleased to bring S2S to market and hope to raise user awareness of public key cryptography, which we believe will offer innovative ways to secure and share data in future. It will also address the fundamental key weakness of using symmetric encryption techniques – the need to share a password with other parties. We appreciate some users are already familiar with RSA and may need time to consider migrating to CryptoShield, the S2S app therefore comes with the industry standard RSA 2048 bits in the free version and users can upgrade seamlessly to CryptoShield via the In-app Purchase. We will be extending S2S to other popular cloud storage services such as Box.com. We will also be launching other commercial products including a desktop version of S2S and a secure instant messaging app, all utilising CryptoShield, our post-quantum NTS technology.
About SRD Wireless Limited
SRD Wireless Limited is a UK based company specialising in secure wireless and short range device communications. It is staffed by experts who have many years' experience in the defence, satellite, cryptography, data security and venture industries. The founders collectively have in excess of 80 years of relevant sector experience and own in excess of 60 granted patents in data security and communications.
Further information is available as follows:
(w) & (v) http://www.securetoshare.com
(e) info(at)srdwireless(dot)com
(t) +44 20 3239 6896