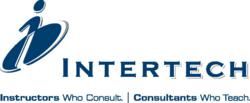 In everyone's personal use of technology, mobile and social are becoming more and more significant. It's great to see the latest version of SharePoint improving coverage of this area
Saint Paul, MN (PRWEB) October 16, 2012
Intertech (http://www.Intertech.com) has a new offering for SharePoint 2013 Training. The new offering covers additions and upgrades to the SharePoint product for experienced SharePoint professionals.
"SharePoint is a tremendous tool that gives customers power to create applications, information portals, and knowledge exchanges. Our new course allows our students to quickly learn the practical use of the new features in SharePoint 2013," stated Dan McCabe, Intertech Partner.
Intertech's new offering covers key features IT professionals need to understand for SharePoint Server 2013 installation, deployment, and management. Targeted to seasoned professionals who want to know the key differences in SharePoint 2013 versus 2010, the course covers significant architectural changes, updates to BCS and search, the new BI stack, content management, and improvements and upgrades for social and mobile.
"In everyone's personal use of technology, mobile and social are becoming more and more significant. It's great to see the latest version of SharePoint improving coverage of this area," further stated McCabe.
The price of the course is $995 per student. Intertech offers the course live throughout North America via in-person, remote, and on-site.
About Intertech
Founded in 1991 by local entrepreneur Tom Salonek, Intertech, Inc. has grown from a one-person shop to the largest combined software developer training company and research-supported consulting firm in Minnesota. Intertech designs and develops software solutions that power Fortune 500 businesses along with teaching these and other organizations including mid-sized companies and state government.
Intertech works with NASA, Wells Fargo, Lockheed Martin, Microsoft, Intel, and other major companies around the United States helping them learn and use technology. Intertech is a Microsoft Gold Partner, a Microsoft Inner Circle member, an eight time winner of the Best Places to Work in Minnesota award from the Business Journal, the #1 mid-sized firm to work for by Minnesota Business magazine, a finalist in the Wall Street Journal's Winning Workplaces award, a multi-year winner of the Inc. 500 and the Inc. 5000 awards for company growth, a winner of the Forbes ASAP growth award, and a winner of the Minnesota Fast 50 growth award. Intertech has been featured in Inc., Forbes, Upsize magazine, the Star Tribune, the Business Journal, the Pioneer Press, the Hudson Star-Observer, Minnesota Business, and Twin Cities Business Monthly.