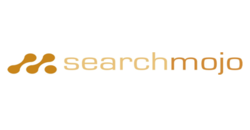 These tools can help marketers make their search marketing campaign landing pages more efficient in converting visitors to leads.
Charlottesville, VA (PRWEB) October 16, 2012
Search engine marketing firm Search Mojo will host a free marketing webinar to show B2B companies how to use marketing automation software to get more leads from their search marketing efforts. The webinar, entitled Get More Leads from Search with Marketing Automation, will be presented by Janet Driscoll Miller, President and CEO of Search Mojo. It will be held on Thursday, October 18th, at 2:00 p.m. ET.
"Marketers face a plethora of challenges when it comes to generating more qualified leads. Many of them are not aware or have not yet taken advantage of the capabilities marketing automation software offers for lead generation," explained Miller. "These tools can help marketers make their search marketing campaign landing pages more efficient in converting visitors to leads. For instance, one topic I'll be talking about during this webinar is how progressive profiling can help you build lead information over time – allowing you to nurture those leads with the right content at the right time."
During this webinar, Miller will be talking about several ways to incorporate search engine marketing, social advertising, and targeted landing pages with marketing automation to engage more leads. In addition to discussing different marketing automation software options, the webinar will also focus on increasing conversion rate by reducing form fields and creating a user-centric website design through personas.
The webinar is designed for all marketing and sales professionals and anyone currently using or considering marketing automation software to aid marketing efforts.
To register for the webinar, go to http://www.search-mojo.com/lp/automation.
About Janet Driscoll Miller
Janet Driscoll Miller is the president and CEO of Search Mojo. With more than twelve years of search engine optimization experience, Janet has spoken at search engine and marketing conferences, including the Marketo User Summit, Search Marketing Expo, Search Engine Strategies and Pubcon. Janet also has published articles in B2B Magazine, Visibility Magazine and others, and contributes to several blogs and online publications, including Search Marketing Sage and the Search Insider. She has over ten years of technology marketing experience and has held marketing positions at Software AG, Call Technologies, and Telos Corporation. You can follow her on Twitter as @JanetDMiller.
About Search Mojo
Recently ranked on the prestigious Inc. 5000 list as one of the fastest growing businesses in America, Search Mojo specializes in search engine marketing, social media advertising, content marketing and analytics services. Founded in 2005, Search Mojo uses the latest information and techniques to help companies improve their conversions and lead generation through search and social tactics. Learn more about Search Mojo at http://www.search-mojo.com or read our blog, Search Marketing Sage, at blog.search-mojo.com.