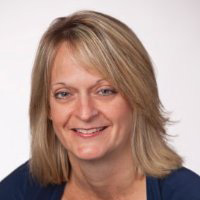 90% of all eye injuries could be prevented by proper safety eyewear, Be sure you're focused on assuring 100% of your patients are wearing it.
Valley View, OH (PRWEB) October 17, 2012
Every day, some 2000 workplace eye injuries occur in the U.S. In her recent article in Eyecare Professional Magazine, Jodi Groh, Nanofilm Director of Marketing, offers a simple 4-step guide, called "Think S.A.F.E.", to help vision care professionals uncover patient needs and recommend proper safety eyewear.
The four steps of the Think S.A.F.E. process are:

S – Share the facts. Help patients realize the risks of injury and the potential loss in employment, income and the ability to live a normal loss.
A – Ask about work hazards and safety eyewear. Is there a workplace mandate about safety eyewear? Is there flying debris or other hazard that makes safety glasses wise? Does the patient wear safety eyewear when appropriate? If not, why not? "I forget" or "I've never been hurt" isn't an acceptable answer.
F – Find the barriers. Comfort, fit, scratched lenses and fogging are frequent factors in the decision to skip safety eyewear.
E – Enable safety. Provide appropriate advice and products. For the eyecare professional that could include stocking professional grade anti fog, non-prescription or prescription safety eyewear, or items like lanyards to help workers keep safety eyewear close at hand.
"90% of all eye injuries could be prevented by proper safety eyewear," says Groh. "Be sure you're focused on assuring 100% of your patients are wearing it."
Groh makes special note of the problem of fogged eyewear, citing research published in Accident Analysis & Prevention magazine. "Fogging was found to be the Number One vision-related barrier to wearing safety eyewear in the workplace. More than half the respondents suggested an anti fog solution could help increase compliance."
Research by Nanofilm in partnership with Occupational Health and Safety magazine found corroborating results, notes Groh. "66% of respondents said fogging was a deterrent to wearing safety eyewear. 28% reported fogging had contributed to injury in their workplace."
Nanofilm is the maker of Defog It anti fog. First used by the military worldwide, Defog It is the high-performance fog-prevention choice where heat, humidity, cold, exertion and changing temperature causes fogged eyewear.
Rigorous lab testing confirms the real-world results. In one test, a lens treated with Defog It was held over constant hot steam for 60 minutes without fog forming. Similar products failed in as little as 5 minutes. In another test, lenses coated with Clarity Defog It were moved between cold and hot environments 100 times without fog forming.
About Nanofilm (http://www.nanofilmproducts.com): Nanofilm, founded in 1985, is a global optical leader in lens care and coatings. Millions of people around the world use Nanofilm products, including Ultra Clarity™, Clarity Clean It™, Clarity Defog It™, EcoClens™ and other lens care products, as well as nanotechnology-enabled coatings.
About Defog It (http://www.defogitworks.com) Defog It anti fog is available as a liquid or reusable cloths. First used by the military, it is now the anti fog of choice when heat, humidity, cold, changing temperature and exertion can cause fogged eyewear.