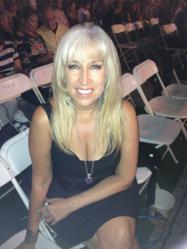 "Healthy Relationships Stem from a Healthy Parental Relationship."
Fredly Antosh
San Diego, CA (PRWEB) October 16, 2012
After 16 years of Matchmaking, Fredly Antosh is starting to reveal some of her Matchmaking Secrets in her up and coming book. With 16 years of Matchmaking experience and hundreds of happy couples, Fredly is sharing her successes in her new book.
The top 3 complaints men have while dating can frustrating if you do not identify them and know how to over come them. Fredly explains the 3 complaints and how to avoid them.
1. The number one complaint of Men while dating, especially successful men, is the beautiful women are interested in my money and success and not in me. Many men complain that beautiful women are "Golddiggers" and just want to discover how much money someone has. The good news is not all beautiful women are "golddiggers" and there is a way to filter out the ones that are more concerned with money over substance. What most successful men do is look at the parental relationship now and while they were being raised. If the girl has a good relationship with the father, they typically will not be a "Golddigger" and will look for someone similar to the relationship she had with her dad.
2. The second complaint from men is they do not have enough time to find the right one. Most successful men either run or own a company. In the companies they run, typically they have a team of people they can delegate to and that support them. In dating the same methods have proven effective for many years. Most successful men will hire an experienced matchmaker to do all the work for them and bring them the best matches tailored for them. The intelligent man will not spend countless hours on the internet or in bars looking for a good match, he will hire an experienced matchmaker who will save time, money, and heart break by bringing only those matches that are exactly what they want.
3. The last complaint men have that Fredly shares is that hot women are always getting hit on, so it can be difficult to approach and introduce yourself to a beautiful women with out coming across as just another guy. Being introduced by that third party is a powerful introduction. The ladies will immediately give you attention because the situation is appropriate. Both the man and the lady are interested in meeting each other in a one and one setting.
Fredly Antosh has been matching successful and Elite men with Beautiful and Sweet women for over 16 years and shares the top 3 complaints men have when dating.