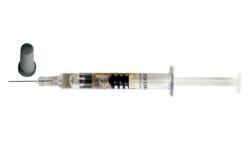 Losing a loved one as a result of defective products is a slap in the face to all of those who put their trust in companies to place their consumer's safety at a higher priority than that of their profit margins
Boston, Massachusetts (PRWEB) October 16, 2012
According to USA Today*, 14 people have lost their lives, and 170 have been infected by a recent fungal meningitis outbreak. The outbreak has been reported by the Center for Disease Control and Prevention (CDC) to be a rare form and has been linked to the use of an injectable steroid called methylprednisolone acetate.
For more than a week, the CDC has been releasing figures detailing the tragic side effects resulting from the outbreak, as well as an up-to-date toll of those who have suffered fatal and non-fatal injuries.
As of the most recent reports, victims from six separate states have suffered fatal injuries, including Florida, Tennessee, Michigan, Virginia, and Maryland.
J. Todd Weber, a physician working with the CDC Division of Healthcare Quality Promotion, says that 14,000 patients were treated with the three recalled steroid products linked to the recent meningitis outbreak. Although 90% of those who received the recalled shots have been notified, Dr. Weber believes that many more may be infected.
Governmental bodies have identified nearly 75 facilities in more than 20 states that had received the recalled steroid doses. Those infected may suffer from a variety of symptoms including fever, headaches, dizziness, sensitivity to light, stiff neck, slurred speech, and pain.
If left untreated, this inflammatory disease has the potential to cause neurological damage as well as death.
Tom Kiley, senior partner at Kiley Law Group, has been assisting injury victims for over thirty years. His experience as a well-established trial lawyer provides hope for victims interested in pursuing legal claims against those responsible for the outbreak.
"When product manufacturers fail to provide their consumers with products that are reasonably safe, citizens have the right to pursue a claim for damages. Losing a loved one as a result of defective products is a slap in the face to all of those who put their trust in companies to place their consumer's safety at a higher priority than that of their profit margins.
"If these manufacturers are found to have been negligent in their manufacturing or distributing of these medications, those who have suffered have the opportunity to be compensated. Our firm believes that holding manufacturer's accountable for their haphazardly made products helps contribute to safer laws and better regulations. Hopefully, future outbreaks can be contained through proactive regulation by the manufacturers themselves, but until then, we will use our power to give victims their day in court," says Mr. Kiley.
About Tom Kiley Law Group: Boston Wrongful Death Attorneys
Tom Kiley and the attorneys at Kiley Law Group have been assisting injury victims for more than three decades. Named the "Million Dollar Man" by the Boston Herald, Mr. Kiley has devoted his practice to providing the best legal services possible for victims who are looking for attorneys on a contingency fee basis.
For more information about Kiley Law Group, call (888) 208-1695 or visit its website at http://www.tomkileylaw.com.
Attribution*: usatoday.com/story/news/health/2012/10/11/meningitis-outbreak-toll-rises-cdc/1627437/