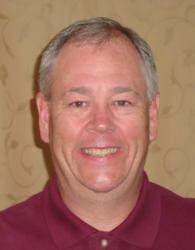 One of the utility industry's most widely used phrases, 'smart meters,' has become toxic.
Denver, CO (PRWEB) October 16, 2012
"Words have enormous power—the power to soothe as well as to anger, to lift up or to beat down," John Egan, president of Egan Energy Communications(EEC), will tell the American Public Power Association's Customer Connections Conference next week in Indianapolis. "Look at our presidential campaign: regardless of your political affiliation, words like "47%" and "Obamacare" resonate because they are shorthand for a broad, emotionally charged package of actions and attitudes."
"For utilities, building better customer connections starts with using words that mean something to customers," Egan said. "Shorter, common-sense words are better than longer, technical terms. Words like 'flue gas desulphurization' and 'fuel cost adjustment factor' mean nothing to busy consumers. And one of the utility industry's most widely used phrases, 'smart meters,' has become toxic in many communities."
Egan also advised utility communicators to avoid clichés like, "game changer" and stale metaphors such as "perfect storm." Instead, strive for clear, customer-centered messaging, like this: "If our proposed price increase is approved, it will mean an increase of 67 cents per month to the average customer. We will use those funds to improve service by reducing the number of outages and shortening the length of each outage."
For next week's talk at the APPA conference, EEC recently interviewed communicators at over 20 locally-owned electric utilities on the subject of price increase communications, among other topics. A number of locally-owned electric utilities are choosing to emphasize "customer usage" and "customer control" in their price-increase communications, which are more effective messages compared to traditional utility explanations about price changes tied to the weather or the price of fuels.
"Customer's don't control the weather and they don't control the price of natural gas. That's why those traditional messages are less effective at reaching customers and influencing their behavior. It is true that weather and the price of fuel significantly influence a customer's monthly utility bill. But being true is not the same as being effective," Egan said.
Even the best wordsmith in a utility can be challenged by today's over-messaged media environment. Energy utility issues are typically a "low-involvement" topic for consumers—until prices start to rise. Then, consumers become very interested in energy issues.
"That's why it's so important to research and calibrate your messages before going to market with news of price increases," Egan said. "Some utility executives say, in effect, 'We'll just tell the public the facts, without any spin or slant, and we'll let the facts take care of themselves.' But the reality is, facts rarely 'take care of themselves.' They need to be presented within a larger narrative that is relevant to customers."
Nearly 100 energy utilities will file rate cases this year, and EEC expects the same level of rate case filings next year. Utilities are seeking to change their prices for electricity or natural gas to reflect environmental projects, transmission and distribution construction, advanced metering projects, and dynamic fuel prices.
"Another ineffective message we continue to see is that a utility hasn't increased its prices for 10 or even 15 years," continued the EEC founder and president. "That's commendable, but that message doesn't resonate with customers, unfortunately. Utilities use that message to show they are wise stewards of customer money. But customers want to know what their utilities are doing for them today – not what they were doing back in the 1990s. It may not be fair, but that's the reality."
Egan observed that, as powerful as words are, deeds are many times more powerful. "Our research uncovered numerous examples where utilities discovered face-to-face communication to be the most powerful and positive way to convey information to customers while also shaping their perceptions. By holding town hall meetings to discuss price increases or knocking on customers' doors before installing an advanced meter, utilities demonstrate respect for the customer. In today's market, that perception creates significant value for a utility."
About EEC
Egan Energy Communications Inc. (EEC) is a utility-industry communications consulting firm serving clients across the U.S. EEC works with clients across the U.S. to achieve better business results with superior communications. Before founding EEC in 2009, John Egan was a research director at E SOURCE, a marketing analyst at Salt River Project (SRP), the chief spokesman at SRP, and a reporter and editor at The Energy Daily in Washington, D.C.