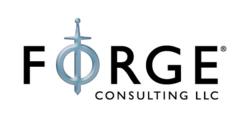 (PRWEB) October 18, 2012
Forge Consulting is excited to announce that its CEO, Spooner Phillips, and Principal, Charles "Charly" Schell, have been asked to be a part of the speaker lineup for the National Structured Settlement Trade Association (NSSTA) Fall Educational Meeting, which is to be held at the Sir Francis Drake Hotel in San Francisco, California on October 24 – 26, 2012. This meeting will provide its members with the opportunity to earn required continuing education and legal credits while also having the opportunity to hear from leaders within the settlement planning industry.
Spooner Phillips, CEO and Settlement Consultant, will speak about 'Structured Settlements – Delivering Security in Challenging Economic Times.' Spooner, along with other industry experts, will field questions on the topic.
Charly Schell, Principal and Settlement Consultant at Forge Consulting and current President of The Society of Settlement Planners (SSP), will deliver a speech on 'Structured Settlements and Trusts,' alongside Karen Meyers of Little, Meyers & Associates, Ltd. Charly will address topics including the kiddie tax and pooled trusts.
About Forge Consulting:
Founded in 2003, Forge Consulting LLC serves plaintiffs and their attorneys with a full suite of services and products. The consultants at Forge provide a thorough analysis of settlement options on every case, identifying the client's best interests and providing multiple options in easy to understand terms. Forge helps clients plan for the complicated issues associated with government benefits preservation, asset protection, estate planning, debt planning, housing, healthcare, and more.
About NSSTA:
The National Structured Settlements Trade Association has been the leading voice of the structured settlement industry since 1985, providing industry and legislative updates, hosting certification and continuing education meetings, and providing other services to its membership of nearly 1,200 individuals.