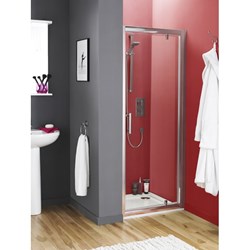 ...clear presentation to allow home-owners to gain an in-depth feel of how the products will look.
(PRWEB UK) 19 October 2012
As selecting the appropriate items for your bathroom renovation can be a difficult task, Bella Bathrooms make the job easier by allowing consumers to check into their new showroom before buying any products. The showroom is beautifully set out with clear presentation to allow home-owners to gain an in-depth feel of how the products will look before they buy. Opening a new showroom is another step the company have invested in to help expand the business size and to help provide consumers with more quality items.
The introduction of a new showroom is always a positive aspect to incorporate within any business involving the sale of products; it allows the public to visually see the quality and design of the item before actually buying. The showroom is a great opportunity for the public to ask any required questions about the item. As it is vital for buyers to ensure they are purchasing the correct item, consumers can ask any questions that may influence their decision to buy. Making sure the item is of acceptable size, design and finish is necessary when renovating a bathroom as a wonderful co-ordinated look is always appealing.
Bella bathrooms recently opened showroom can be located in an easily accessible location open for public viewing throughout the day. It is assured to provide a great example of the quality products the company sell. Free parking is available also therefore no worrying is further added to the overall process.
The showrooms also provide a great opportunity a great opportunity for Bella Bathrooms to display new items they have recently stocked on their online website. As new products offer a new range to consumers, a showroom creates the perfect setting for home-owners to get up and close. When new items get released, new technology is introduced and the option to learn about the fresh benefits will become a beneficial factor when adding luxury to any bathroom suite.
The showroom has received high quality reviews from past customers who have stated the function as highly beneficial to any home owner struggling to make their mind up. As various key aspects need to be regarded before purchasing a bathroom item, details about manufactures and their guarantee can be obtained in the showroom. This is often highly important amongst consumers as the knowledge and safety of knowing any damage to a product can fall within a company agreement to fix any issues.
Partnered with their online website available to allow consumers to view any products online, the showroom adds an alternative way to view the products. The ability to co-ordinate both functions enables an easy and smooth process for anyone finding it difficult to decide. Visiting in store may not be for everyone, but it creates a great alternative for those who will find it beneficial. Take a look at Bella bathrooms online shop for more details and a wider insight.
About Bella Bathrooms:
Bella Bathrooms is one of the finest UK online bathroom retailers based in the North-East of England and offer continuous great deals of bathroom refurbishments, shower, tower rail and radiator updates, bathroom furniture and various other key elements at prices that are guaranteed to be unsurpassable. The latest updates continuously made have further improved the overall quality and they have set a high standard for things to come in the future.
Bella Bathrooms
Tel: 0844 8117 017
Available to contact from 8:30 – 4:30