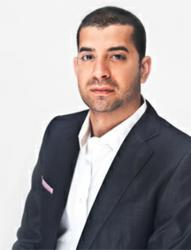 vital for the future of the financial sector
New York, NY (PRWEB) October 17, 2012
Online trading firm Banc De Binary has gone public with the success of its paid internship program in an attempt to encourage other businesses to follow suit.
For Banc De Binary's CEO Oren Laurent, paid internships are not just morally right but good sense, "Businesses have a responsibility and a need to nurture talent. Finance and high-tech are quickly growing industries, and to maintain that momentum, we need to be constantly investing in the next generation.
"At Banc De Binary, we want to attract the very best students, not just those whose parents can afford to support them. It is vital for the future of the financial sector that other companies do the same."
Laurent's remarks add to global controversy surrounding multi-million dollar businesses who exploit students with unpaid internship opportunities. Across campuses from the US to Australia, an increasing number of voices worldwide are arguing that unpaid internships are illegal and discriminatory. Some companies even charge for placements, aware that young people are desperate to gain experience ahead of facing the weak job market.
In contrast, Banc De Binary hosted several paid interns in its New York and Cyprus offices over the summer holidays, and believes that this was as worthwhile for the company as the students.
Oren Laurent explains, "While I hope that the experience is valuable to students, it is certainly not a one way stream. The company benefits from the fresh perspective that interns offer."
Inspired by the success of the initiative, Banc De Binary plans to make the program a permanent fixture and will offer placements over summer and Christmas university holidays. Internships are open to students taking finance, IT, and marketing related degrees.
Marketing intern, Sarah Lockett, said, "We were given an insight into various aspects of the business and finance. It's been a really positive learning opportunity, which will definitely help me in the future."
Founded after the 2008 financial crisis, Banc De Binary quickly gained a reputation as the leading global provider of binary option trading, a form of online trading accessible and simple for the retail investor. A World Finance 100 company, it offers $50,000 demo accounts and a full trading education to those interested in binary options.