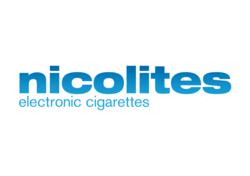 The Trust spends in excess of £12million each year treating smoke related illnesses
(PRWEB UK) 16 October 2012
County Durham and Darlington NHS Foundation Trust, an organisation which runs Darlington Memorial Hospital, Bishop Auckland General Hospital and The University Hospital of North Durham, has a Stop Smoking service which has helped more than 52,000 people kick the habit. The Trust spends in excess of £12million each year treating smoke related illnesses and has launched its recent campaign in response to a minority of smokers still lighting up outside hospital entrances.
Six years after its initial decision to go smoke-free, the trust has introduced new signs around each hospital site bearing the phrase "fresher, cleaner, healthier, greener". Naturally interested by any campaign promoting a more smoke-free environment, the team at Nicolites were eager to respond to the latest news. Managing Director, Nikhil Nathwani shares his thoughts on the matter.
"It's encouraging to see more action is being taken to ensure tobacco smoke is not consumed near hospital entrances, especially when considering that patients, visitors and staff all use this access. It will be interesting to see if this is a successful venture for the Trust", explains Nikhil.
Nikhil proceeds to explain how due to the absence of harmful chemicals, electronic cigarettes prove a safer alternative to conventional smoking.
"As electronic cigarettes do not contain tobacco, making them a significantly healthier choice, they are exempt from the smoking ban so may prove to be a more suitable choice for those in hospital care or for those visiting family."
Nicolites is now the leading and most widely available brand of electric cigarette in the UK; they have formed business partnerships with many of the largest retailers to bring these wonderful innovations right on to the doorstep of every person in the country. Established in late 2007, Nicolites has grown into a multi-million pound company with international distribution networks and continues to grow at a phenomenal rate.