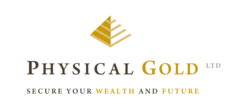 Experts have predicted a great few months for gold and it is well worth the investment.
(PRWEB UK) 18 October 2012
Gold prices have risen again as investors took advantage of low gold prices and the euro and stock markets rose with hopes that Spain will seek a bailout.
Spot gold was up by 0.2% on Tuesday, reaching $1,738.80 an ounce while U.S. gold futures for December were up $2.90 an ounce at $1,740.50. Bullion also gained as the dollar weakened when the U.S. dollar index fell 0.3% on Tuesday.
Market experts have said that gold remains set for further gains in the longer term, with gold prices already up by 11 per cent overall this year.
A specialist at Physical Gold said:
"It is encouraging to see gold prices rise again thanks to investors taking advantage of the lower prices earlier in the week. More and more investors are realising the benefit of gold bullion coins and bars as a hedge against inflation as paper money struggles.
"Gold is having a great year and the gains we've seen have been incredible. Gold is a low volatility asset and with the supply/demand cycle, prices changes are a common thing. Experts have predicted a great few months for gold and it is well worth the investment."
The specialists at Physical Gold are continuing to watch the gold market with interest.
Physical Gold Ltd is a leading UK gold dealer, helping investors diversify their portfolios with innovative investment solutions. Renowned for their ground breaking products such as the Sipp gold and Gold Accumulation Account, the firm specialise in providing customers with tailored assistance in sourcing the best gold for their personal requirements. Based in London, the team are BNTA accredited and have an unrivalled knowledge of the gold market as well as an exceptional understanding of the general financial markets.